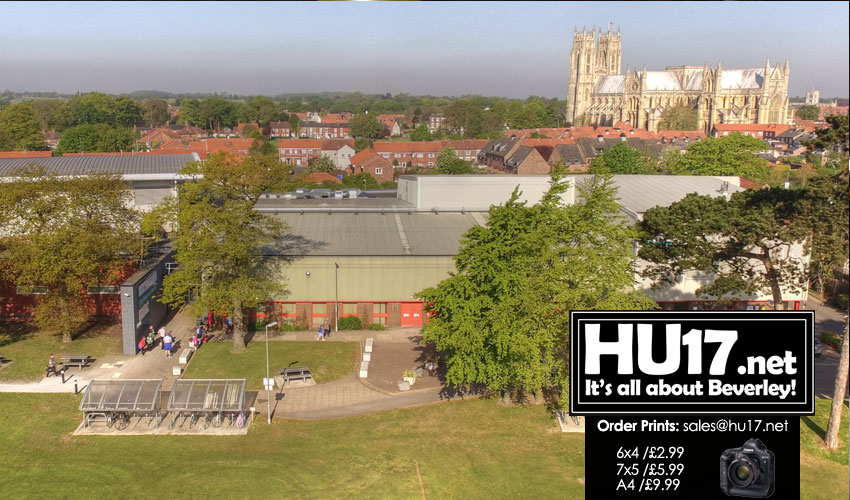 The 'Springboard Summer Tour' starts on 26 June 2022 at the Memorial Day for Ivan Usher at Beverley East Riding Leisure.
The 'Summer Tour' is engaging with 16–24-year-olds across the East Riding and speaking to them about helping with their next steps to education, further training or employment.
The programme is fully funded and residents not in education or employment and living in the East Riding can access the help and advice from personal advisers located across the East Riding including Beverley, Bridlington, Goole, Hessle and Withernsea.
The tour will visit local venues and events over June and July including some of the East Riding Leisure Centres and larger events such as the Hornsea Carnival and Withstock Music Festival in Withernsea.
This is an opportunity for residents to come and have a chat about their future and learn about what the council can do to help with those essential next steps and answer any questions on the Springboard Programme.
The Springboard programme includes 1:1 and group sessions covering a range of topics.
The Springboard team have had some great success stories so far after starting the project in January 2022. Mason from Withernsea has completed Construction Skills Certification Scheme (CSCS) training with an advisor to increase his chances of securing work in the construction sector and has just gained employment with a local building company.
In Bridlington, advisor Michaela has helped Hannah with applying for jobs and preparing for interviews. Hannah attended her job interview for a teaching assistant position and secured the job with a successful interview. The job will be based in Bridlington where Hannah lives.
The Springboard Programme really can make a difference by helping young people in securing a future or helping with those next steps to gain employment or training. Come and stop by at one of our Summer Tour dates in your area to sign up or find out more.
Councillor Jane Evison, portfolio holder for economic investment, growth and tourism at East Riding of Yorkshire Council, commented:
"This is a fantastic opportunity for young people in a number of areas across the East Riding to attend one of these summer roadshow events and learn how the Springboard Programme can help them take those next steps – whether it be in education, training or employment.
"Mason and Hannah's stories should act as great encouragement for young people who may be needing that extra bit of support right now to come forward and speak to us. Mason and Hannah both took a similar route and now have gained employment in roles they have a great interest in. There are plenty of dates for people to get involved with and I look forward to hearing all about the next big success story of the Springboard Programme."