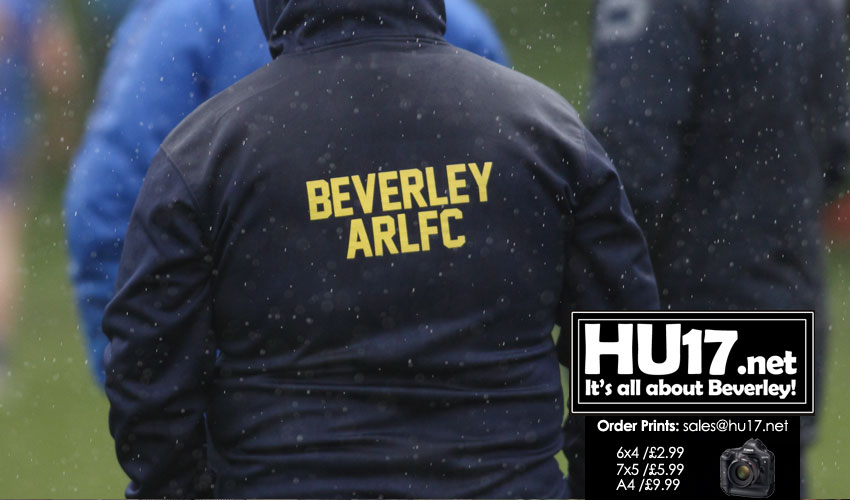 The Blue and Golds blew away a huge amount of dust and cobwebs in this first outing in over a year across in Leeds.
Played behind closed doors under strict Covid protocols, the match was hugely encouraging for the visitors.
Head Coach Tony Spence commented;
"There were far more positives than negatives. Our opponents finished 7th in Division One in the season prior to lock-down and not many sides will come here and win."
"The sin-binning saw us a man short for 20 minutes of the game but gave us the chance to show just how well we can scramble in defence."
Both sides had the measure of each other in the opening quarter. Midway through the first half, Lewis Miller broke the deadlock when chasing a kick downfield that was fumbled by the home side.
Regathering to score, it was just reward for an impressive afternoon for the winger who also impressed under the high ball.
Stanningley replied on the half-hour mark with an unconverted try before a Josh Poskitt brace before the break put the visitors in the driving seat.
The first score coming off a Lewis Straw kick ahead and the second from swift handling to the left flank. Straw added one conversion for a 16-4 interval lead.
The second half saw Beverley again through the ball around on the wide playing area. One such sweeping move to the left saw Josh Poskitt kick ahead to regather and seemingly claim a hat-trick but the whistle was blown for a knock-on by the opposition.
Having soaked up the pressure, the hosts replied with Jermain Ruan try that was converted. Beverley hit back very soon as Lewis Poskitt's chip ahead was gathered by Straw to score beneath posts and convert himself.
As the home side threw the kitchen sink at the visitors, they felt the pressure and showed little indiscipline which saw Bobby Howdle and Luke Parker sent to the sin-bins on 64 and 73 minutes respectively. They had to scramble desperately in defence. Their line was breached once as Luke Townsend crossed for Stanningley in the 74th minute but the conversion was missed. Beverley ran down the clock for a hugely positive start to their 2021 campaign.
To finish on a note of caution, supporters will be aware of the club's league fixtures which will commence shortly.
Until the next stage in the loosening of restrictions is signed off by the government and the RFL, the club request that no one should attempt to attend their matches.
Final Score: Stanningley 14 Beverley ARLFC 22