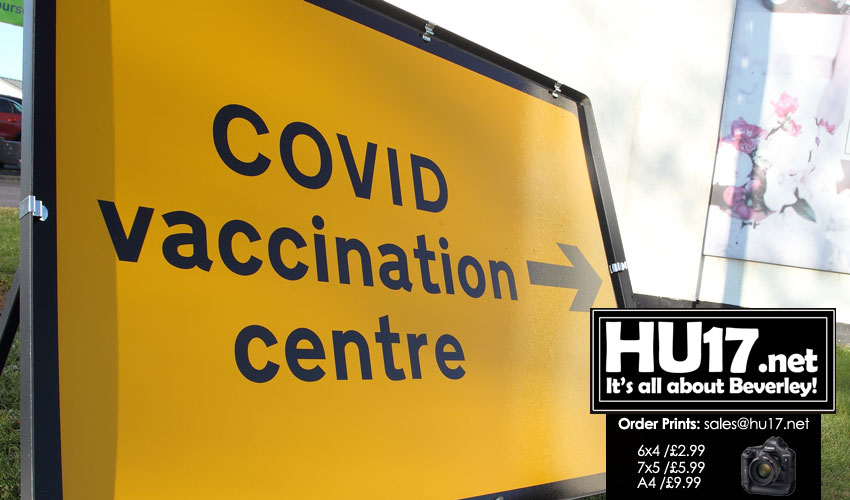 Local MP Graham Stuart has welcomed new constituency-level vaccination figures which show that Beverley and Holderness is ahead of the national average of one-third of adults having received their first Covid-19 jab.
The most recently available data show all jabs administered up to 21st February, at which point 32,581 people over the age of 18 had received their first dose of either the Pfizer/BioNTech or Oxford/AstraZeneca shot.
Comparing this against adult population estimates from the Office for National Statistics shows that almost 40% of adults had been protected from the worst effects of the virus.
Nationally, the vaccine programme is currently averaging more than 2.5 million doses a week, with new targets aiming to offer the vaccine to everyone in the top nine priority groups by 15th April, all other adults by the end of July. The programme is the biggest in British history, while the Government has also secured access to over 400 million vaccine doses through agreements with seven separate developers.
Graham has previously sought to address concerns about the journey facing elderly constituents in coastal towns such as Hornsea and Withernsea, whose nearest vaccination sites were in Driffield and Hedon due to NHS guidance outlining that each Primary Care Network should only set up one site at the beginning of the programme
After the MP brought forward these concerns to health bodies NHS England, East Riding Clinical Commissioning Group and the GP practices themselves – as well as Ministers – it was confirmed that a relaxation of the rules meant that GPs could begin to offer more local clinics.
This is down to the fantastic work of The Yorkshire Coast and Wolds Primary Care Network (PCN), who in these uncertain times were able to rise to the challenge, administering vaccines in the surrounding areas of Driffield and Hornsea.
Commenting, Graham said:
"The vaccine rollout, the biggest in our history, has been a fantastic success story, showcasing the very best of collaboration across the entire country. I would like to thank everyone involved in this enormous effort, without whom this would not be possible.
"The fact that around 40% of adults in Beverley and Holderness have already been vaccinated is down to the hard work of local clinicians and volunteers, who have really risen to the challenge of organising this mammoth task.
"It's great to see that so many people in my constituency have already received the vaccine, and I would encourage anyone receiving their invitation to take up their chance to get protection against this terrible disease at the first opportunity."
The Government has confirmed that everyone in the top four priority groups has been offered a vaccine, while two-thirds of those aged 65 to 69 have also been vaccinated. Invites are currently being sent out to 64 year-olds and those deemed as being clinically vulnerable by the NHS.