Beverley Town Council has joined forces with two businesses in the town to ensure that no children go hungry in the town this half term.
They have stepped in following the Government's decision not to fund free meals for children in struggling families over the half-term break.
Cllr Denis Healy said that the Town Council needed to act quickly to ensure children in Beverley were not left to go hungry.
As a result, Beverley Town Council will back two local businesses, The Pig & Whistle and Central 42 with financial support in providing meals.
Commenting on the move, Cllr Healy said;
"A number of hospitality businesses in Beverley are showing so much generosity by providing free kids' takeaway meals to families who need them this half term."
"Councillors from Beverley town Council felt it was important to do what we could to offer financial support."
"We agreed that for every kid's meal provided by these two businesses until next Sunday, Beverley Town Council will provide a second meal free."
"In other words, the Council will fund half the meals provided by these two businesses at cost."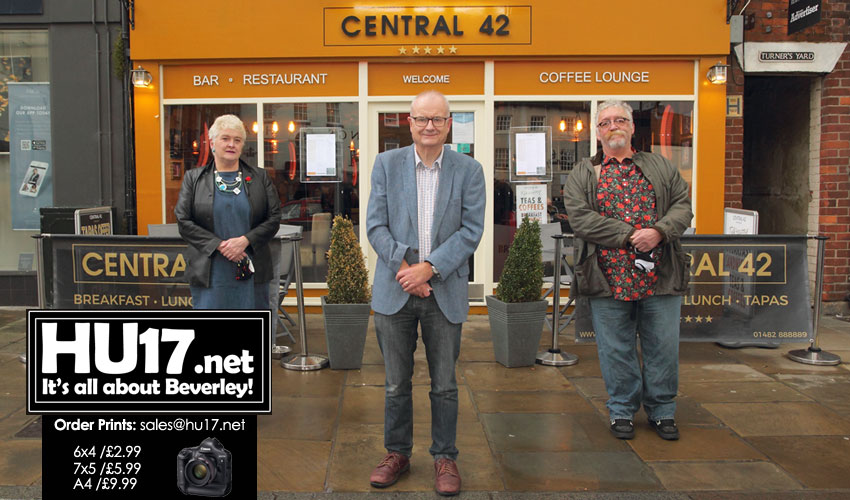 Town Council United In Feeding Beverley's Struggling Families
Cllr Margaret Pinder also welcomed the move. She said her colleagues on the Town Council were dismayed that the government decided not to help.
She said;
"Levels of child poverty are increasing as the coronavirus crisis continues. We are not going to give up on the children that are going to bed hungry."
"MPs who voted against extending free school meals for vulnerable children during the holidays have made a morally reprehensible decision."
"If we can put things right for Beverley families struggling this half term, we will do that."
Cllr Ian Gow encouraged struggling families in the town to reach out if they are struggling. He said;
"It's a splendid effort from all groups on the council. We are all united to help those in need in our town, especially our children."
"If people are struggling to put food on the table for their kids this week, get in touch with the Pig & Whistle, Central 42 or any other of the kind businesses who have offered support and they will organise for the meals to be brought to you. No questions asked."