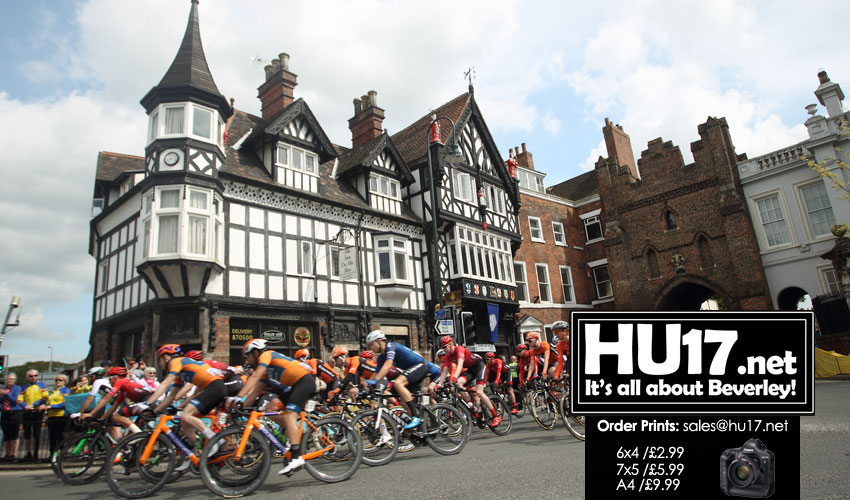 A series of roadshows are being held across the East Riding to inform local businesses, community groups and members of the public how they can get involved in the 2020 Tour de Yorkshire.
This year's race will start in Beverley's Saturday Market on Thursday, 30 April.
The race will go through Tickton, Leven, Catwick, Sigglesthorne, Seaton, Hornsea, Atwick, Skipsea, Beeford, Lissett, Bridlington, Sewerby, Flamborough, Bempton and Buckton on their way to the finish line in Redcar.
Hosted by race organisers Welcome to Yorkshire, and supported by East Riding of Yorkshire Council, three roadshows will take place at:
Hornsea Golf Club on Monday, 24 February between 5.30pm and 7.30pm
Bridlington Spa on Thursday, 5 March between 5.30pm and 7pm
East Riding Leisure Beverley on Thursday, 12 March between 6pm and 8pm.
The roadshows give local businesses, community groups and members of the public the opportunity to find out more information about this year's Tour de Yorkshire as well as the chance to speak with representatives from Welcome to Yorkshire and the council.
Councillor Richard Burton, leader of East Riding of Yorkshire Council said:
"We have seen over previous years how the towns, villages and communities in the East Riding come out and support the Tour de Yorkshire and I expect this year will be no different.
"Even though the East Riding is no stranger to the Tour de Yorkshire many people, including local businesses and community groups, will still have questions and these roadshows are the perfect opportunity to get them answered."
Booking isn't essential but those wishing to attend are encouraged to book their place online at https://www.eventbrite.co.uk/o/welcome-to-yorkshire-601216259?s=3776291