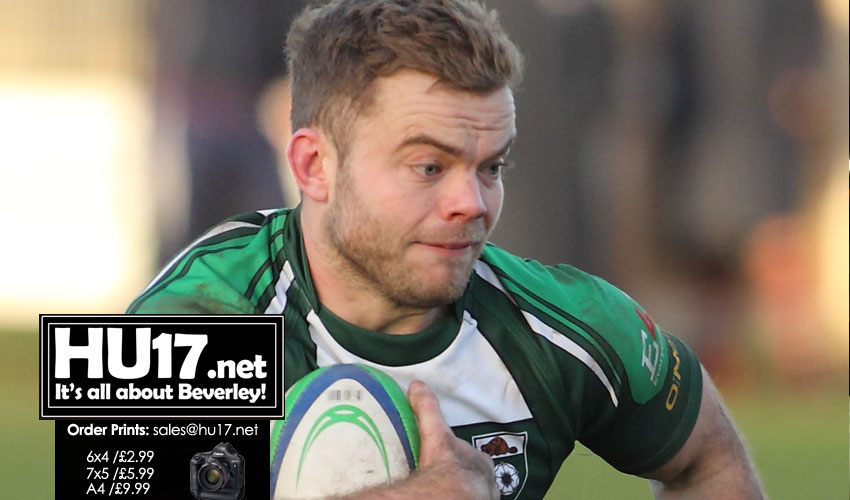 A game between third and fourth prior to the fixture was always going to be a tight affair and so it proved on a filthy day at Beaver Park.
Selby kicked off towards the clubhouse and straight away Beverley were able to sustain possession through a series of phases and pin back Selby back with some clever kicking by Phil Duboulay. With the lineout and scrum functioning better than in recent weeks the Beavers were able to establish some control.
They were rewarded when Callum Harvey barrelled over after some good close quarter handling from the forwards and a neat offload from Duboulay, who duly converted. Beverley were 7-0 up after 5 mins.
Both teams tried to play enterprising rugby with plenty of handling but the windy conditions made this tricky. Indeed if Selby's handling had been better they could have taken the lead before half time, squandering a couple of chances with knock-ons when the line was begging.
It was the home side however who extended their lead shortly before half time with the influential Duboulay slipping a pass to Jack Foster to bounce off would-be tacklers to crash over and make the score 12-0 at the interval.
Beverley's cause wasn't helped by injuries to reducing them to a bare fifteen at the sixty-minute mark, but they continued to press the Selby line with the impressive veterans Craig Hancock and Ben Woodhouse going close.
The Beavers pack exerted a measure of control early in the second half with Jack Houseman, Matty Page and man of the match Alex Mc Peake carrying effectively. However Selby's tenacious defence gave them the platform to stay in the game, and their endeavours were rewarded in the 70th minute when good handling stretched the Beavers with Harry Cruise scoring a converted try in the corner.
At 12-5 this gave the away team a real scent of victory, which they more than once threatened to complete. A resolute Beavers though were not be denied and worked their way into Selby 22 and garnered a kickable penalty which Duboulay coolly slotted to put the game out of reach.
The Beavers ended the league year with a gutsy win for which all the squad left standing should be applauded; and congratulations to both teams and the referee Francesco Cammisa for putting on an absorbing game in difficult conditions which kept the good crowd entertained if not warm!