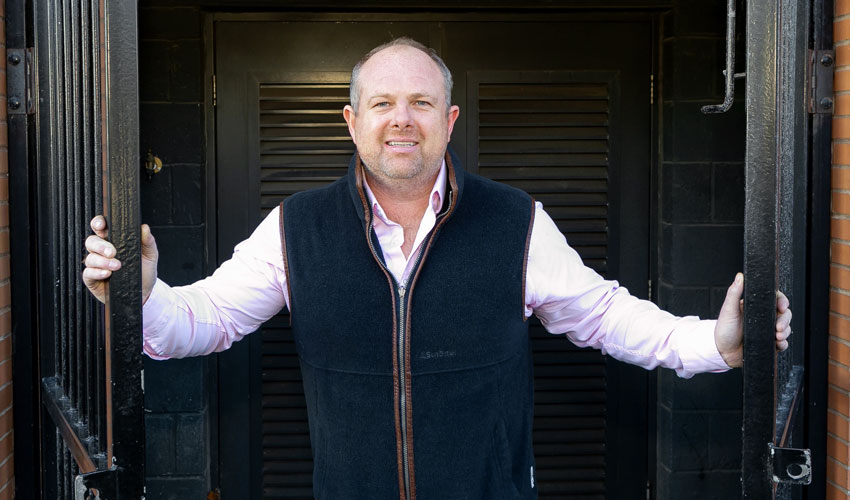 A security company which relocated from Leeds to Beverley because of a passion for polo is heading into its tenth anniversary year with the promise of recruitment and expansion.
Security Direct UK supplies specialist shutters, doors and grilles to corporate and domestic customers around the UK, but less than half of the company's business comes from its home area.
By setting up a presence at The Deep Business Centre in addition to the head office in Beverley, Managing Director Matthew Yeo says the aim is to tap into the growing commercial and residential opportunities in the Hull area.
He said: "We're based in East Yorkshire yet most of our work is across the country, with 60 per cent of orders coming from the London area and a strong client base served by our people in Leeds, Manchester and Birmingham.
"But we've watched how Hull has grown since its year as UK City of Culture. There has been more investment and development which is good for our business and expanding to The Deep will raise our profile."
Matthew and his brothers Alex (Installations Director) and Ollie (Sales Director) took over the company from their father Stuart in March 2010 and operated successfully in Leeds, where major projects included a £1.5-million contract to fit window grilles to homes as part of a crime prevention initiative with West Yorkshire Police.
But as keen polo players the three were lured to Beverley to play at clubs in Tickton and Market Weighton and they took the business with them, investing in more sophisticated products and building a team of seven to look after a client base of household names.
Matthew said: "We've moved on a lot from those early days of window bars and our work is much more specialised now. A lot of it is online, which helps us to keep costs down, and our aim in year 10 is to keep growing and maybe recruit one or two more people. We'll also continue to build our reputation by doing a good job because the big brands we work with only give you one chance."
Freya Cross, Head of Business and Corporate at The Deep, said: "Security Products UK is another example of a small business which has been operating under the radar to a degree, a bit of a secret in the Hull area but with an impressive client base of big brands all over the country.
"We specialise in giving businesses of all sizes and at all stages of development the support they need so they can concentrate on the day job, and we hope that our profile and our network of contacts will help Matthew and his team build a local client base."
Sidebar
As businesses and homeowners countdown to Christmas, Security Direct UK is providing tips to people who may be distracted by the festivities.
Matthew said: "Even the likes of KFC and Starbucks close on Christmas Day and many businesses shut down for several days.
"We give basic security advice to people at work and at home whether or not they are our clients. It starts with basic common sense about keeping doors and windows locked because generally there is a 25 per cent increase in burglaries in December when businesses are closed and homes are filled with expensive presents.
"Don't leave presents under your Christmas tree if they are visible from windows or doors and remember that thieves know that many households have new and often expensive, items in their homes following the December holidays.
"In many cases, residents make it easy for burglars to figure out which homes to target by putting boxes that identify their new gifts in plain view with their other rubbish. Avoid becoming an easy target for post-holiday burglars and robbers by not leaving boxes for new electronics and other items outside your wheelie bin!"