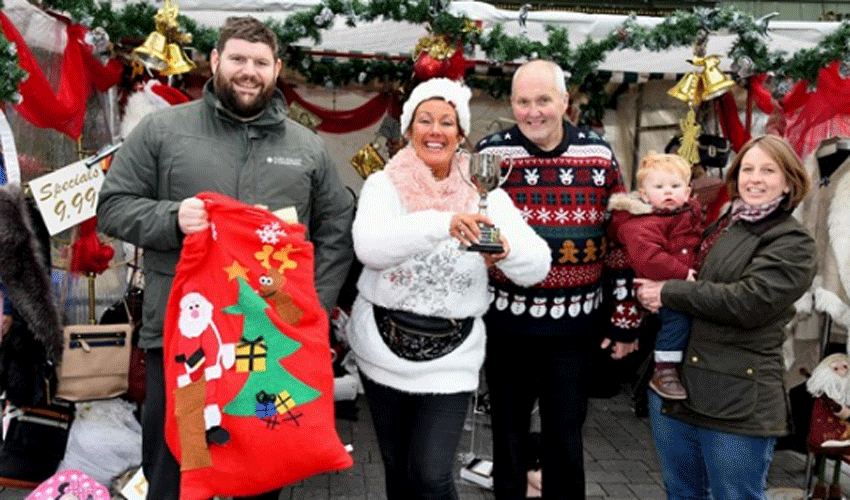 Special Christmas events will be held at markets in Beverley and Pocklington to entertain shoppers in the run-up to the festive holidays.
Seasonal entertainment and Christmas Eve markets are some of the events planned, organised jointly by the market traders and East Riding of Yorkshire Council.
Beverley:
This Saturday 14 December there will be a Christmas-themed market in Beverley's Saturday Market, with singers providing seasonal entertainment.
Traders will also be decking their stalls with Christmas decorations for the annual best-dressed stall competition.
The annual Allan Gorbutt Cup, named in memory of well-known trader Allan Gorbutt, who ran a stall at Beverley market for 48 years, will be presented to the best-dressed stall.
The stalls will be judged by the Mayor of Beverley, Cllr Duncan Jack, and members of Allan Gorbutt's family.
Saturday 21 December will be a regular market, but there will be plenty of festive presents and produce on sale including mulled wine and mince pies, giving shoppers a chance to stock up for Christmas.
Then on Tuesday 24 December, there will be a Christmas Eve market in Saturday Market, giving shoppers a last-minute chance to buy gifts and food for the holidays.
Beverley market will return after Christmas on Saturday 28 December.
Pocklington:
There will be festive cheers on offer at Pocklington market every Tuesday throughout December, including a Christmas Eve market on Tuesday 24 December.
Richard Lascelles, markets officer for East Riding of Yorkshire Council, said:
"We have been working together with the market traders to put on special attractions in the run-up to Christmas, and we hope people will come along and support the markets in Beverley and Pocklington."