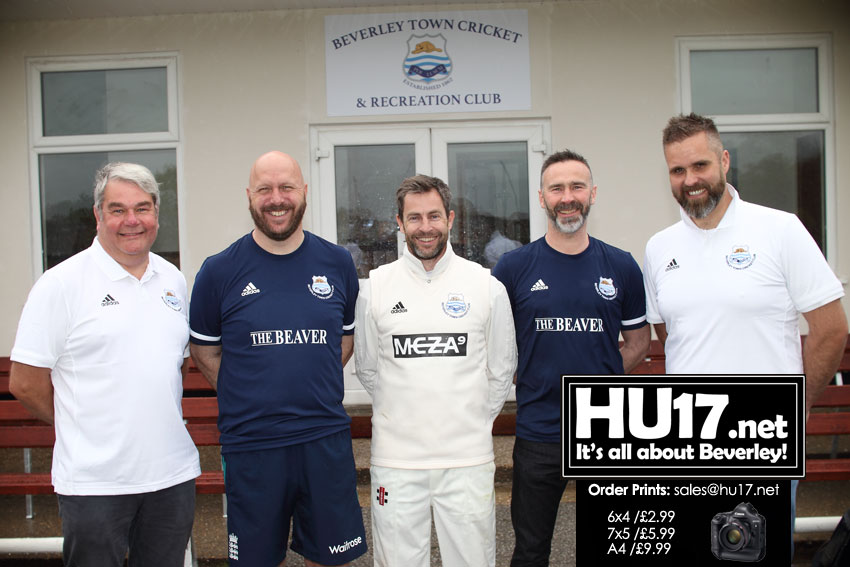 Beverley Town Cricket Club welcomed sponsors and former players to the club for a special open day.
While the cricket fell foul to the weather there was still a buzz around Norwood on what was a historic day for the club.
Treasurer Mike Fish who himself has four sons who play for the club says that support from sponsors is key to helping them so they can make improvements.
Speaking to HU17.net he said;
"Saturday was our first home game of the new season. Following a very successful season last year our first team won promotion to Yorkshire Premier League North."
"Our second team also won their league to get promoted to the York & District Senior Premier League. Our fourth team also won their league and will play Holderness Divison Three."
"This is the first time in the clubs history our first team has played in the Yorkshire Premier League North. As a result of this, we decided to hold an open day and invite our former players and most importantly all our sponsors to the club."
Sponsors Play A Key Role In Allowing Cricket Club To Make Improvements
"During the course of the close season, we have invested in safety netting around the perimeters. We also refurbished the front of the pavilion and refurbished our score box."
"All of this comes at a substantial cost and the most important people to help us out with this are our sponsors."
"Neil McKenzie from Meza9 is one of the sponsors. He has been with us for the 8 years. This year we have also got G Smedley Transport from Heddon Road on board. Mark Smedley has got involved as his children play in our junior teams."
"Another one of the big sponsors to come back on board is Dave Calvert from The Beaver, North Bar Within."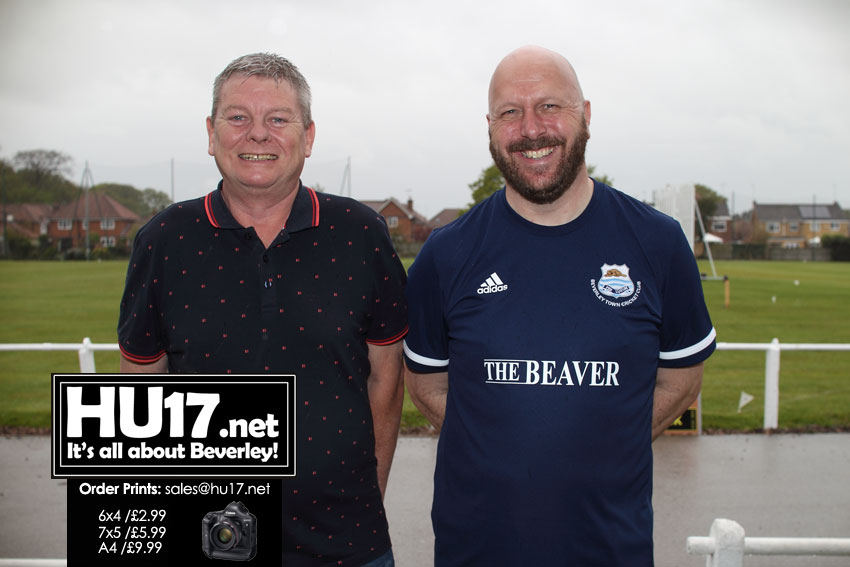 "On top of this, we have also had numerous people sponsor our boards and match balls. We held a sportsman's dinner which raised around £7,000. All the funds we have generated are being put back into the club improving the infrastructure and facilities."
"This is to encourage the players and the community to come down join us and hopefully on finer days than today to enjoy some cricket."
In recent times the club has seen a surge in the number of people who are choosing to play cricket at Beverley.
Their weekly softball session provides a gateway for over 150 youngsters to get into the sport. The club also works with local schools promoting the game.
Mr Fish, who is in his tenth year as the club treasurer knows the importance this work plays in sustaining the clubs future.
Beverley Town Cricket Club Remain Focused On Developing The Players Of The Future
He said;
"We have around 75 players that are eligible to play Saturday cricket. This covers players 13 and over."
"These play across four Saturday teams in the local leagues while we also have a fifth team playing in the Sunday Conference."
"Our idea is that through our fifth team we want to encourage juniors to get into men's cricket. Unfortunately as with all sports in the area junior sport has fallen away in the last few years."
"There is not currently a structure in place for players beyond the U15s level. A few years ago there was U17s, U18s and U19s."
"As a result, a lot of clubs in the area are folding or not running junior teams. Last year we saw this when Hull Cricket Club fell away. We are therefore trying our best to get juniors into senior cricket."
"We believe we have got the best facilities and we are the biggest and best club in East Yorkshire. But we want to continue improving."
"The only way we can continue to improve is to make sure your juniors come through at a higher standard than the people you are losing."