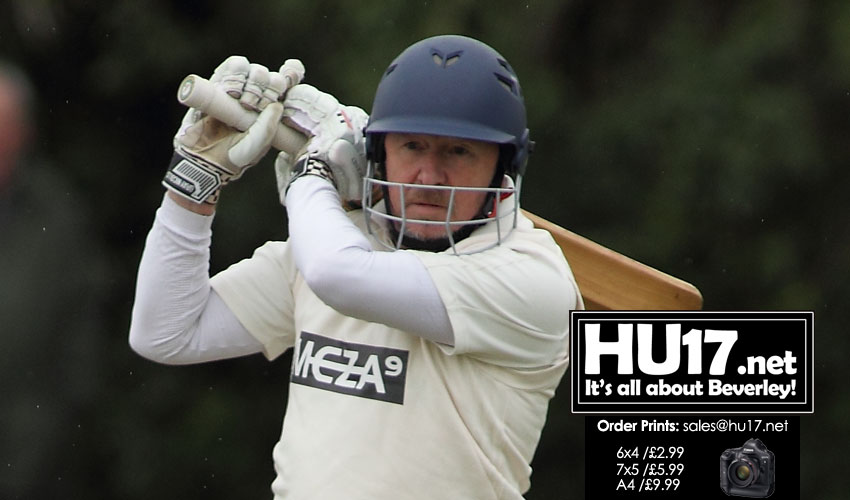 Beverley Town Cricket Club's new season ended in wash out with both games being abandoned.
Both the first team and the fourth team were scheduled to play at the Norwood Recreation Ground. However bad weather had the final say.
While the matches did get started, wet weather left umpires little choice but to call off the games.
For Beverley's fourth team they did get some time in the middle. Graham Taylor enjoying a lengthy spell at the crease as he battled his way to credible 56.
Taylor said while he was pleased to get some runs on opening day he was disappointed they were unable to fulfil the fixture.
Ian Pratt, pictured above, also got some time in the middle batting on the back pitch. The ageing left-hander had a nervous start and was lucky to survive the first ball.
However, he settled down and managed to get himself into double figures. Something which seemed unlikely following his nervy start.
Bad Weather Spoils Cricket Season Opener At Norwood
Town's first team had an altogether different experience as they spent the day in the field. Cold winds and drizzle made for awful conditions for cricket.
Beverley's bowlers had a tough time as they pitted their wits against the talented batters of Sheriff Hutton Bridge.
Sheriff Hutton Bridge skipper Adam Fisher recorded the day's highest score with an unbeaten 72 but it proved to be in vain, his side reaching 146-1, Dulash Udayanga (35) sharing an unbroken partnership of 92.
For Beverley, this is the first time they have played in the Yorkshire Premier League North. It will no doubt be a testing campaign for the club.
Matthew Mudd said that all the players know it will be a challenging time. However that they are looking forward to facing some of the most talented cricketers in Yorkshire.
Next weekend will see Beverley Town Cricket Club first team host Scarborough at the Norwood Recreation Ground. While Tim Fordon and his third team will host local rivals Driffield.