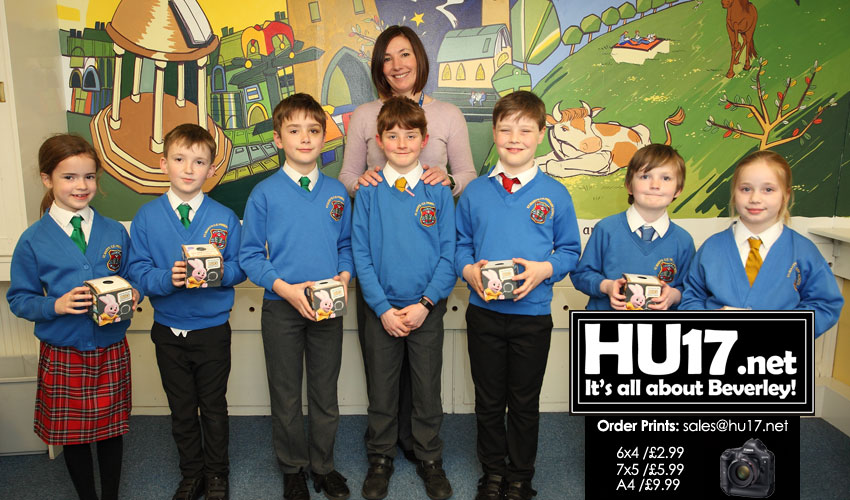 A school in Beverley is appealing to the community for donations of old dead batteries.
St Mary's School wants the public to donate as many old batteries as possible as they take part in The Big Battery Hunt.
Debbie Frost from St Mary's School explained more. She said;
"The school is taking part in The Big Battery Hunt. This is a nationwide battery recycling initiative organised by the National Schools Partnership. The scheme has been funded by Duracell."
"Last year, the initiative managed to recycle 4 million of them. Also following its completion schools continued to recycle batteries."
"Young people are being encouraged to think about the importance of recycling. They are then challenged to collect as many used batteries as they can."
"Our aim as a school is for each pupil to contribute to an overall amount and help beat last year's total."
Pupils at St Mayr's School have each taken home a box. Their goal is to fill it with used batteries under the supervision of an adult.
Also, they are being challenged to ask friends, family and the wider community to get involved.
Response To Appeal For Old Batteries To Date Has Been Amazing
Mrs Frost added;
"So far we have had an amazing response. Children have managed to collect over 800 batteries in the first two weeks."
"Also following an appeal on social media we have managed to increase that total to 2,500."
"Parents are also really getting involved as well, collecting batteries at workplaces and around the home."
"It is a great way to get the children enthusiastic about such an important issue."
"We have already had a very positive response from the local community. We are also hoping that they will get behind this campaign. They can help us show the children that together we can make a difference."
St Mary's School has teamed up with Beverley Car & Cycles on Norwood which is acting as a drop off point.
Members of the public can take their old batteries into the shop and help the school try and beat their target. If the school performs well they will also have the chance to win prizes.
Prizes include Math subscriptions for the whole school, vouchers for school equipment and also certificates and prizes for children.