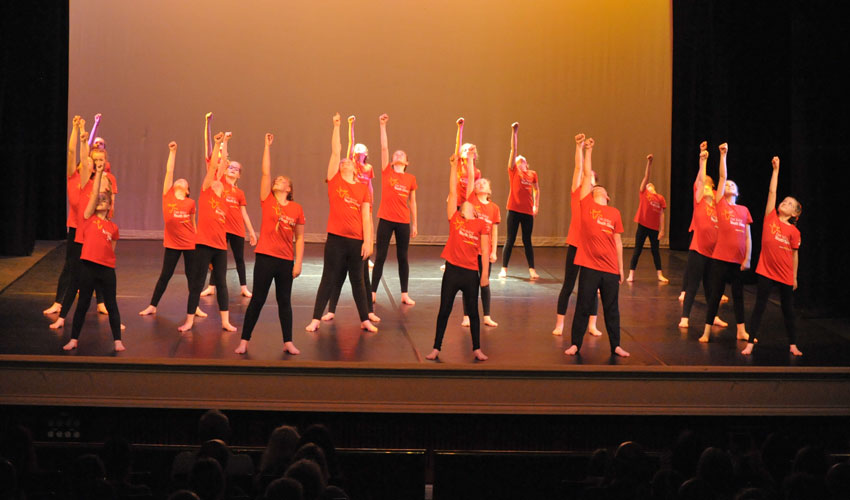 East Riding Youth Dance returns later this month to Beverley with the group looking for new people to sign up.
Youth dance groups are taking place for 12 weeks in six areas of the East Riding including Beverley. These will take place at the Memorial Hall on Tuesdays from 26 February.
Auditions are scheduled to take place on Sunday, 24 February at Anlaby Studios. Sessions continuing there fortnightly on Sundays.
Dance Artist and Co-Project Co-ordinator, Dawn Holgate, said;
"This year all our dance themes relate to health and wellbeing."
"We are on a mission to inform and inspire our young people and audiences alike, to think and be healthy."
"We will use those health-related themes to create our dance work, watch this space."
Lasting 12 weeks, it is an opportunity for young people, Year 5 and upwards, to work closely with professional dance artists. Sessions take place in a fun, energetic and inspirational environment.
East Riding Youth Dance Creates Opportunites For Young Talent
Former East Riding Youth Dance and County Company member, Jorden Brooks, said;
"East Riding Youth Dance is an inspiring programme for young people who have a passion to move."
"Regardless of previous experience, it welcomes anyone to join their challenging and enjoyable sessions every week."
"Members will build up their confidence levels in all aspects of their life and develop creatively through developing dance routines of their own."
"East Riding Youth Dance has opened so many amazing doors for me. Also, it has led me to full-time training at one of the top contemporary schools in the UK. I cannot thank them enough."
Members of the company will have an exceptional opportunity to create their own dance work while enhancing their skills.
Also, those involved will get to perform at venues across the region. They will also be working with some of the country's top professionals and dance companies.