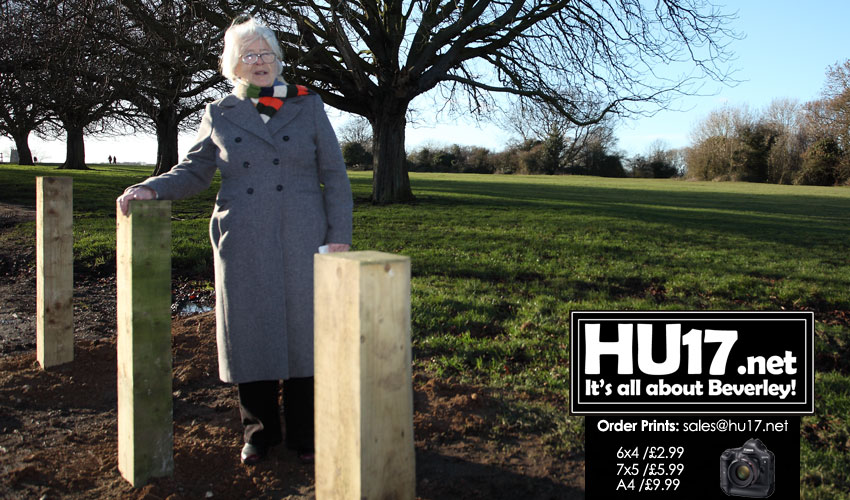 Bollards being installed on the Westwood Pasture in Beverley have been welcomed by local people.
Residents and campaigners have for years voiced their concerns about the number of cars being left all day as motorists ignore signage and four hour time limits.
Now physical bollards are being installed on the Westwood in an attempt to address the issue.
Resident Barbara English has welcomed the installation of the bollards. She hopes by installing them it will give the pastures a chance to recover.
Also, she is hoping that they will educate drivers that the ancient pastures of Beverley are not a car park.
Speaking to HU17.net she said;
"After many years of asking for some help with the parking of random parking of cars on the Westwood the pasture masters have started to put in some post to discourage parking on the grass."
"The notices which say four hours only are largely ignored. This seemed to be the only way that the grass will be protected. By parking on both sides you add all the waste space of mud together there is probably quite a lot of pasture lost which matters to the Pasture Masters as that's their income."
"There has been campaigning for a number of years about prevention. They had thought about introducing parking fines but they were told that may not be legal. So they have now put in a physical barrier. It will not go all way across the Westwood just where the grass has turned into a mud bath."
Parking On The Westwood Is A Result Of Parking Charges In Town Centre
"As you can see by the amount of parking here today, most people park here for the whole of the working day seven days a week. I do not think the barriers are intended to be permanent, just here long enough to let the grass regenerate and so people get the idea it is not a free parking lot for locals and outsiders."
"We think a lot of people who park here work in the town. They arrive here at 8AM and come back about 5PM. That is the problem as the grass does not get a chance. It very easily gets churned up."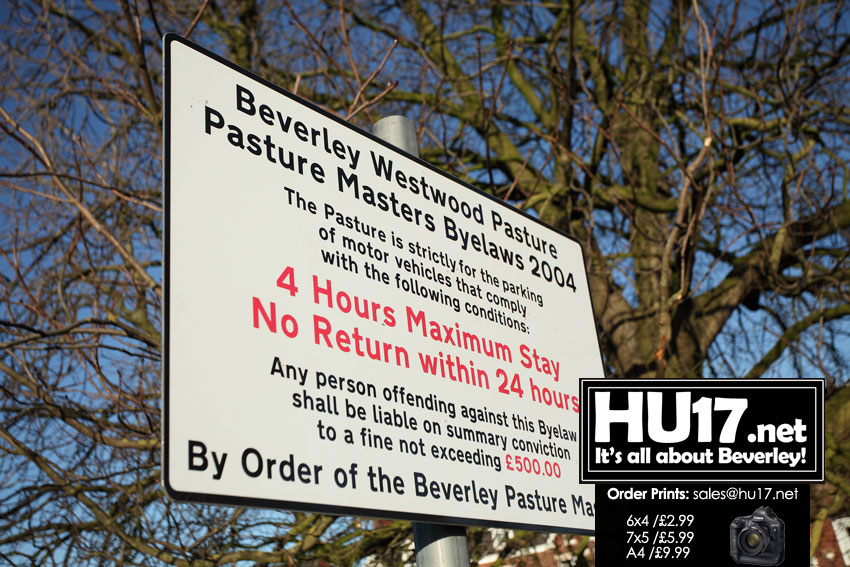 "What we do not want to do is to stop people having a nice picnic and playing with their children and their dogs. But you can do that by going further away from the town where we think the commuters will not want to park as they have to walk so far."
"If you ask people why they do not park in the town car parks which we have tried, they say because they have to pay. Anything that is free they want to park there. I am sorry people that have to pay but it's no reason to mess up the common."
Parking On The Westwood Could Be reduce If Town Centre Parking Was Free
"It is such a lovely space but it needs to be protected as it is so easily degraded. Given a couple of years, this grass may all grow back. We have also tried to repair potholes and put grass seed down but the grass never had a chance."
"I would like to see it nice and green as it was back in the 60s and 70s. Nobody parked on it as there was no charge for parking and there were fewer cars."
"All towns are and retail is struggling. I would like to see free parking all weekend. I do not see why people should have to pay for the weekend. They do it for the Christmas period so theoretically, they could do it all year round."