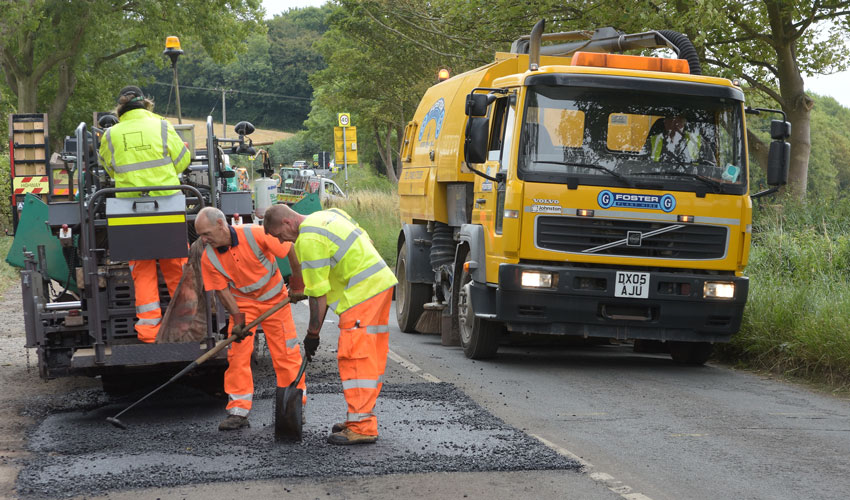 Local business owner Richard Hayes has welcomed news that the East Riding of Yorkshire Council has completed a project to fix roads and help prevent potholes.
Mr Hayes, who is a partner in Beverley Motor Works, a BMW and MINI specialist says the project is great news for car owners who use the road in the East Riding.
In the UK drivers spend a staggering £1.7bn on fixing their cars after hitting a pothole on the UK roads system with the average cost of repair being £157.
With one in three drivers reporting damage to their cars, it is estimated 10 million drivers a year are impacted by poor roads in the UK.
Speaking to HU17.net Mr, Hayes, said;
"We are pleased the local authority have tackled this issue and are trying to prevent potholes from appearing on our local roads."
"It is quite common for us to have cars in our workshop that have been damaged as a result of poor road conditions."
"Some of our customers have made claims against the council for the damage to their cars caused by hitting a pothole."
"Common damage we see as a result of hitting potholes and parts we have to replace include suspension coil springs and fractured alloy wheels."
"It's worth noting both of these are MOT failures so need to be addressed."
"As a garage, we would like to urge drivers to be cautious. If they hit a pothole they may not be able to see any damage, it is always best to get the car checked."
During the four-month scheme undertaken by ERYC around 15,000 tonnes of stone, chippings have been laid on 660,000 square metres of road – the equivalent of 70 miles of continuous road.
However, should your car be damaged the AA suggest people take photos, report the pothole, keep quotes and invoices for work so they put in a claim against the council for the cost of the work done.