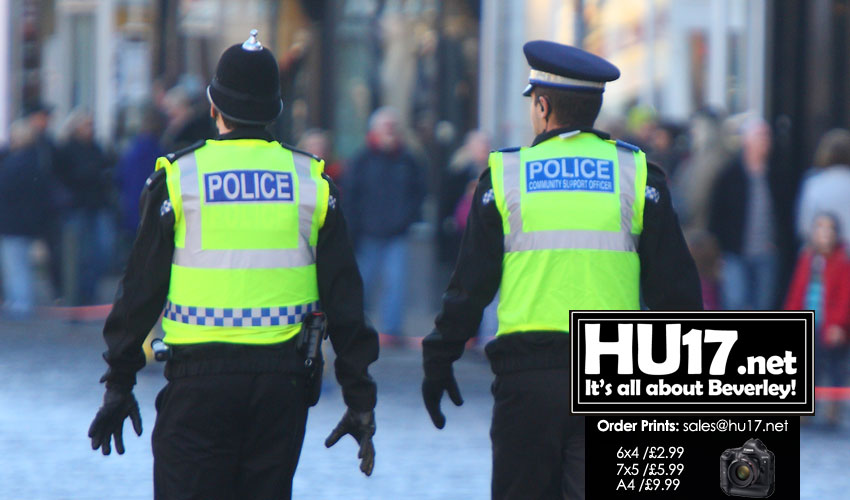 People in Beverley could soon be getting a knock on their door from Humberside Police if an incentive being piloted Hull proves to be successful.
Humber Talking has been launched by Humberside Police with the aim to give the force a chance to gain a better understanding of the community they serve.
Police and Crime Commissioner Keith Hunter is fully supporting Humber Talks that will see Humberside Police visit thousands of people in their home.
Mr Hunter, commenting on the project said;
"I welcome this initiative and I know that when you go and ask people face to face, they do have strong opinions about the police, about the sort of service they'd like."
"I know that most people want to live and work in a place where they feel safe. Starting a conversation with residents is the first step in changing our communities for the better."
Residents who get a knock on the door will be asked to complete a survey on their doorstep with the information collected used create a priority list of issues identified by the community.
Mr Hunted stressed the importance that residents are made to feel they can help themselves but will at times need to support the authorities to achieve this goal.
Mr Hunter said;
"It's a very good time to do this. We have many new officers in the force, and with them, they bring enthusiasm and ideas, but this project will help them really understand the people that they are there to serve."
Police say the pilot which will focus on homes in Hull located in the Beverley Road area will take around a month to complete.
Assistant Chief Constable Scott Young says that the project will take local policing to next level adding it was something different to their usual approach.
If successful, Humberside Police say they will roll out Humber Talks across the region following months meaning officers could soon be banging on the doors of residents in Beverley.