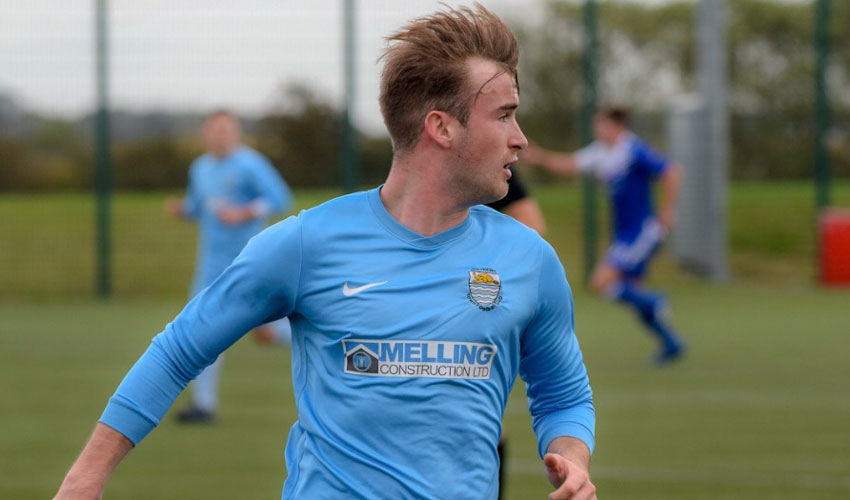 Rich Jagger has praised his side after Beverley Town Football Club beat Reckitts 7-2 in the Humber Premier League.
Jagger's comments came after he watched his side claim all three points and move up to fourth place in the table following their fifth win of the season.
Speaking after the match Jagger said;
"Great result and performance today. Congratulations to Ollie Thane and Declan Corlyon making debuts."
"Kegan Rose was immense in midfield, and Joe Norton had another great game."
"To be honest I was delighted with everyone's performance, another all-round team effort."
"It was good to put a performance like that in against Reckitts, particularly after they beat us convincingly in the league not so long ago."
Ben Fletcher, skipper Michael O'Connell and Kurtis Bedford all found the back of the net in the first half as the visitors went into the break 3-1 up.
Alex Stark extended Town's lead early in the second half that left him injured following a collision with the Reckitts keeper.
Stark's replacement, Aldo Hysenaj was soon involved finding Jordan Organ who slotted home to make it five.
Hysenaj added a sixth goal for Jigger's side as he kept his head to round the keeper adding to Reckitts misery.
Reckitts did get another goal back however Town soon restored their five-goal lead as Organ claimed his second of the game.
The victory sees Town move up the table to fourth place with 15 points from their seven games, just seven behind leaders Pocklington Town.
This Saturday Beverley Town will take a trip to Grange Lane where they will face strugglers North Ferriby Athletic.
With leader Pocklington Town not playing in the latest round of fixtures, the match offers Jagger and his side an opportunity to close the gap on the title favourites.