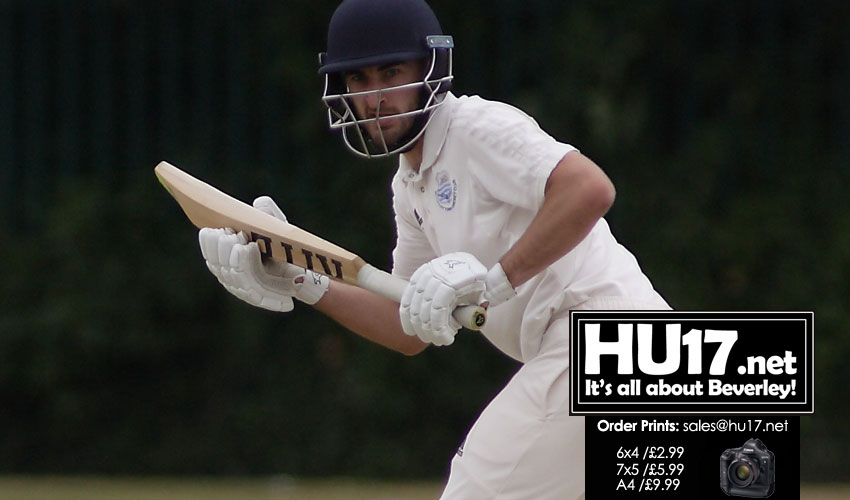 Another trophy came Beverley Town Cricket Club's way last Saturday when the 2nd XI won York Senior League Division One.
Although the weather prevented any play in two of the club's Saturday games and the most vital, the 2nd XI fixture, was also abandoned before completion, news of cancellations and abandonments throughout the league meant the 2nds kept top place in Division one and will be promoted to the York Senior League Premier Division.
The 1st XI remains in third place but are promoted and the 3rd XI, having completed their season, will have to wait until next week's fixtures before knowing their final league position. The 4th XI won their league two weeks ago.
The 5th XI finished their season with a home defeat to Welton & Brough and finish fourth in the final Sunday Conference table.
York Senior League
Premier Division
Beverley 1st XI v Easingwold Cancelled
Division 1
Beverley 2nd XI 22 for 1, with Ripon 1st XI 125 all out Abandoned
Beverley won the toss, asked Ripon to bat and the teams gamely played in persistent rain. Already relegated Ripon were going well at 91 for 1, a wicket to Connor Bowden (1-18) until golden arm Franklin started a monumental collapse with the first of his six wickets. In tandem with James Emery (3-23) Franklin ripped through the visitors batting. When Emery took the final wicket Ripon had made 125 all out in 33 overs, Franklin taking 6 for 18 to give him 36 league wickets for the 2nd XI this season.
Will Parker, who has had the most fantastic season and whose runs have been the bedrock of the 2nd XI title challenge, went first ball and Tony Spence and Brad Dobson were able to add 22 runs before the rain finally forced the players from the field for good.
Holderness Division 2
Beverley 3rd XI v Hull & Zingari 2nd XI Cancelled
Conference Sunday
Beverley 5th XI 109 all out lost to Welton & Brough 3rd XI 157 for 48 by runs
The 5ths ended their season with a home defeat and finished in fourth place in the Sunday Conference, an excellent achievement in their first year in the division. Once again Under 15 slow bowler Jack Barnett took the bowling honours as he claimed 3 for 27 in Welton's 157 for 4 from 40 overs.
Captain Rich Simpson and Will Fish both made 21 and there was a hard-fought 17 from Thomas Smith but two unfortunate run outs and some poor shots later in the innings saw Town 109 all out. Simpson and the selectors policy of fielding a minimum of six Under 15 players each week has seen them progress throughout the year and they will look forward to a second season in 2019.