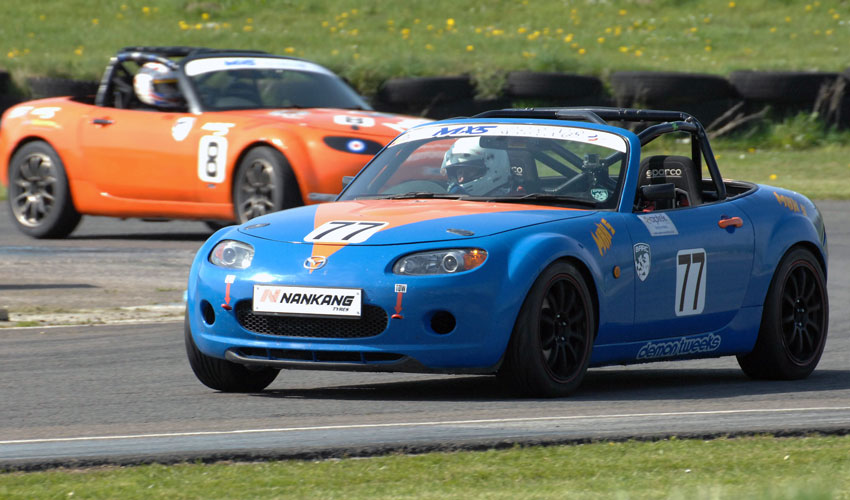 Last weekend saw the first round of the MaX5 Championship being contested around the 1.5 mile Pembrey circuit in Wales.
The championship is split into three classes of Mazda MX5's, A (Mk3), B (Mk1) and C (Mk4).
Andrew Pretorius from Brough competed in Class A, placing his Mazda fifth on the grid for the first of two races in a time of 1min 16secs.
Pretorius dropped a place as racing got underway but was soon regained during the first lap. Now running in fifth he was chasing those ahead down, and on lap five gained another place as he passed a recovering Matthew Tidmarsh.
He remained in fourth place until lap eleven when he dropped to sixth. By lap twelve he had regained fifth where he remained until the chequered flag.
Starting seventh on the grid for race two he had a good start moving up to fourth in the first lap.
Lap six saw a slight mistake moving him back to sixth place. He remained in sixth place for the remainder of the race having lapped the majority of the field.
The MaX5 championship will be in action again at Snetterton on the 6-7 May.
Picture: David Holland