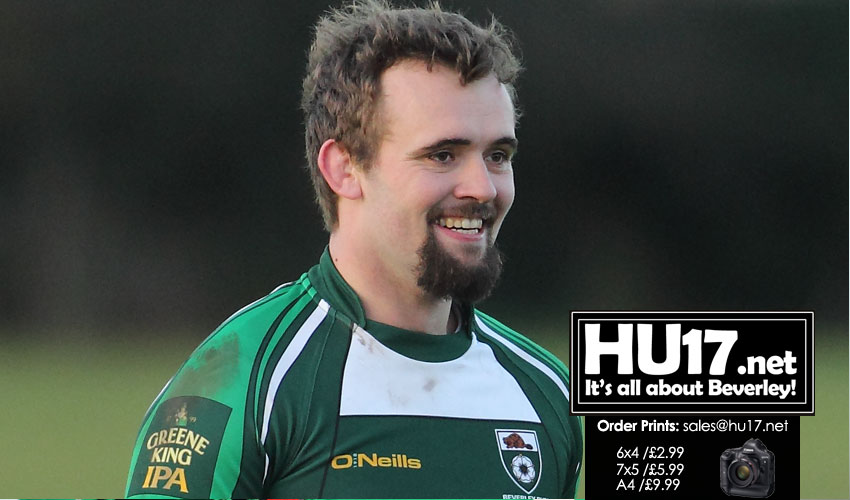 Beverley RUFC manager Will Turnbull said the lads 'really showed up' as they brushed aside Heath to reach the semi final of the Yorkshire Shield.
Heath, for the second week running, returned to West Yorkshire empty handed as The Beavers smashed the visitors 33-10 at Beaver Park.
Commenting after the game, Turnbull said;
"Boys really showed up. We rested a few bodies as did they but there was still two first teams competing out there."
Heath who pride themselves on having the 'biggest and strongest pack' in the league were left in tatters as Beverley's forwards bossed them all over the park.
Turnbull, boasting a big grin paid tribute to his pack saying;
"We took away their scrum and maul and then we literally dominated up front. The big lads turned in their best performance of the season."
Again there were big performances with two of the local lads catching the eye of the manager, he said;
"Dale Hodgson was yet again our man of the match. And as for James Graham, he rolled back those years out there to play like a 21 year old."
Last time the sides met Beverley needed a late try to pinch the win, though in this Yorkshire Shield encounter they bossed Heath from start to finish.
Turnbull who was 'targeted' by the visitors this week had the last laugh scoring a two tries rubbing salt into their already sore wounds of the visitors.
Turnbull said;
"I knew they were coming for me after last week's comments, that is all part of the game. They got me with one big hit but apart from that they never got close, they are just not good enough."
"Our squad is growing in belief. We go into every game with one intention, that is winning and today was no different."
"Make no mistake Heath are a decent outfit, we are just better, you only have to look at the last two results to see that."