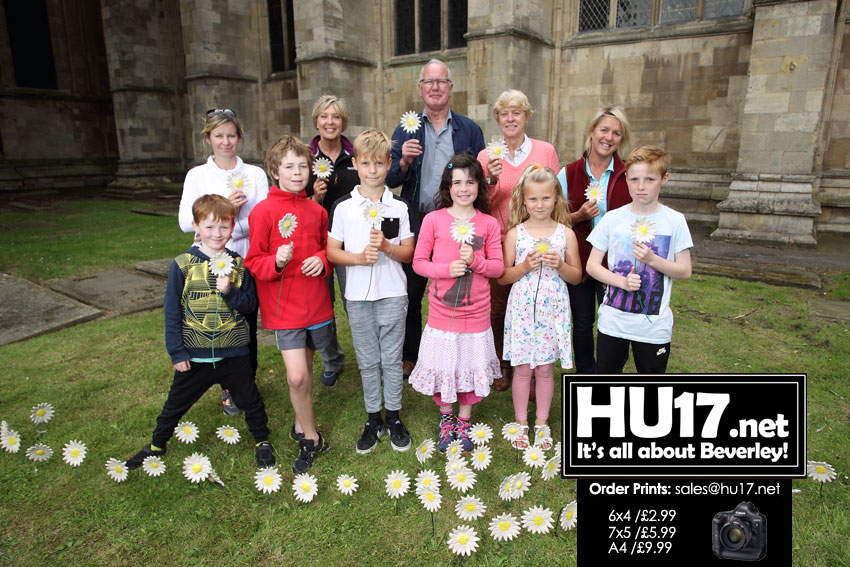 People in Beverley have something new to enjoy after the Daisy Appeal installed 250 ceramic daisy's in the grounds of Beverley Minster.
Volunteers and young children spent the morning assembling and installing the daisy's which will be sold off with all funds raised going to the Daisy Appeal.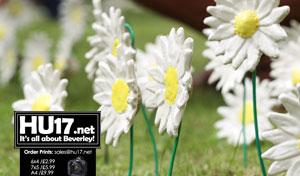 Totally bespoke and handcrafted the installation makes for the perfect summer spectacle while raising money for a very worthwhile cause that supports local people.
Professor Nick Stafford, Chairman of the Trustees for the Daisy Appeal explained more about the project, he said;
"We chose Beverley Minster as a location as we wanted somewhere that was fairly secure and which also offered a nice backdrop that would be attractive and something people would see."
"The Daisy's were made by a chap called Mark Teale from Wentworth Pottery in Albrough."
"I went with a friend there for a Christmas present, to do some pottery there. I suggested he might like to do the Daisy's and he took the job on and has done a great job."
Karen Guest, a trustee with the charity says while the display will be there for a month, she is hoping people will help support the charity by buying the ceramic Daisy's, she said;
"What we want is people to come along and purchase them. They can be purchased from Guest and Philips in Beverley and Bonus Electrical in Willerby."
"Another way people can own their own ceramic daisy is to order them online through the Daisy Appeal web site."
Based around the idea from of the Poppies on the Tower of London the charity say that Beverley Minster have been very supportive of their ideas.
Monies raised from the sale of the Daisy's will be used to help fund cutting-edge research and state-of-the-art equipment and facilities.