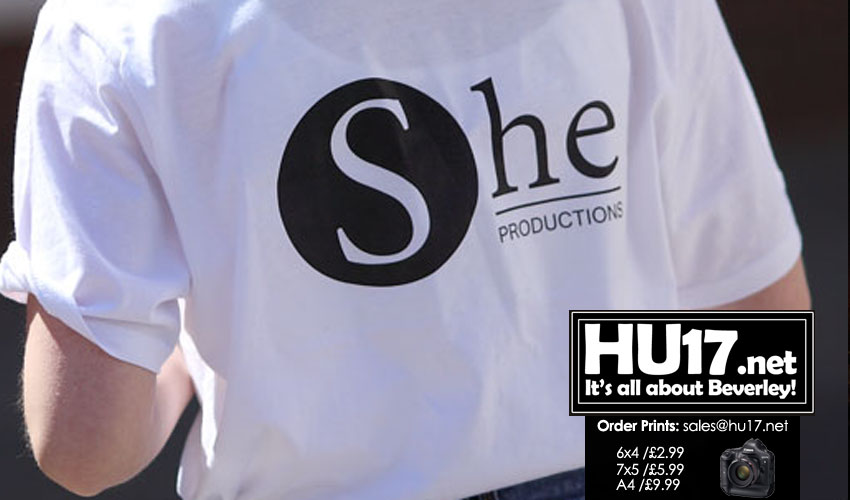 A wedding breakfast with a twist in a church, a comic musical chase through the streets and a puppet show in a café are among the performances you can expect if you go to Newland Avenue this summer.
For one day only in Hull's Newland Avenue, a theatre festival will transform the most unlikely of places into pop-up performance spaces. The avenue is set to come alive as flashmobs, interactive shows, music, art and dance erupt in a variety of the area's independent venues.
Assemble Fest, now in its fourth year, will take place on Saturday 3 June. Supported by Newland Avenue's local and international traders, the festival will feature new site-specific works from Hull's burgeoning theatre companies and family-friendly activities all the way along the street.
Specially commissioned shows will be performed multiple times to create highly visual, exciting and engaging experiences in surroundings that range from hair salons to café bars.
Each show will be around 30 minutes long and performed five times throughout the day. Visitors will be able to take part in workshops, installations, see musical performances and more.
Madeleine O'Reilly, Festival Director, said: "This special one-day performance festival strives to offer something for everyone, removing barriers people may otherwise run into when trying to access the arts. Newland Avenue is a wonderful multicultural community infused with local charm and international character. This art and theatrical festival will see amazing events and stories through performance where you least expect it, it's certain not to disappoint."
This year's festival includes an exclusive closing event, Our Street, Our Stage, featuring 200 participants. To make this closing event spectacular, festival organisers are currently crowdfunding in an attempt to raise £2000 to put on a show festival goers will never forget.
Martin Green, Director at Hull 2017, said: "Assemble Fest is a prime example of why Hull won the bid to become UK City of Culture 2017. Events like this bring communities together and this one in particular will add something different to what is already a fantastic variety in a wonderfully eclectic part of the city."
Annie Kirkman, She Productions in association with See Gold, said: "We are looking at how gender stereotyping can shape you from a young age. Children are impressionable and as adults we have a responsibility to set boundaries for them, but they must also be allowed the freedom of choice. Choice in what they wear, what they play and who they are, regardless of their gender."
Jack Chamberlain, Brick by Brick, said: "Our show Omni-Science uses live stream technology to create an interactive adventure. Using a GoPro and video transmitters, audiences will be given the opportunity to control the actions of a character on the street and see Newland Avenue in a different light."
Tickets, which cost £20 for a day pass, are on sale from www.assemblefest.co.uk/shows. Tickets for individual shows are £3.50 in advance and £4 on the day.
To make a donation to the festival's closing event, go to: www.indiegogo.com/projects/assemble-fest-2017-our-street-our-stage-history-education