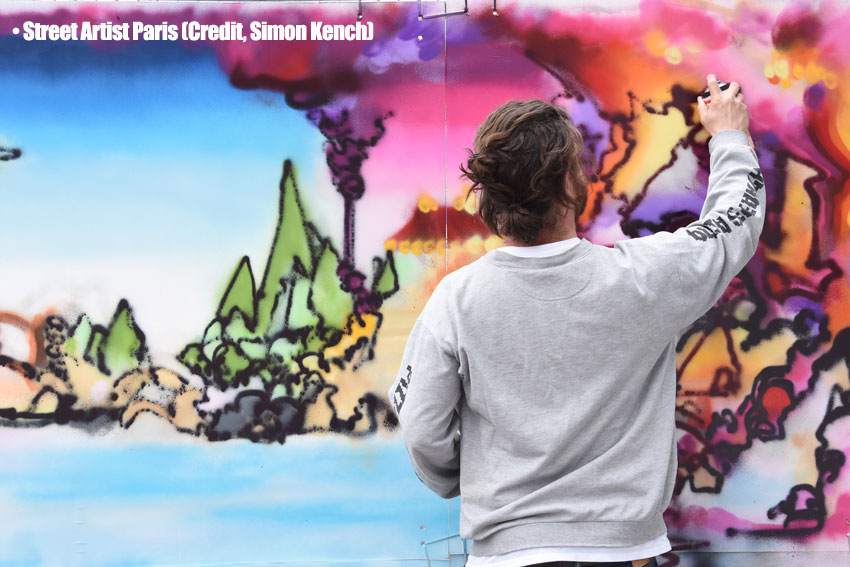 ArtWaves Festival is excited to release this year's urban twist to the event on Saturday 13 and Sunday 14 May 2017 Bridlington Spa.
Many will know that in the late 1980s, as graffiti started to evolve from its underground roots, Bridlington played host to the National Graffiti Championships inviting world renowned artists to showcase their talents; helping make the street art scene what it is today.
ArtWaves will see the return of artists Hazard and Paris alongside the new addition Ekoe. All three artists have seen worldwide success from set designing for Coldplay, working shoulder to shoulder with Banksy to a top 10 female Graffiti artist as voted by The Guardian.
This year ArtWaves are working in partnership with contemporary art specialists KOP & Hibbert to bring 'The Jungle'. Part of Bridlington Spa will be transformed from a truly unique blank canvas to an urban jungle through a collaborative piece of street art between the community and professional artists.
Members of the public can pick up a design sheet from, Bridlington Spa, East Riding Leisure Bridlington, Bridlington libraries or download one from bridspa.com. The commissioned artists will bring the designs to life in a truly jaw dropping large scale painting, with members of the public being invited to have a go at spraying their designs themself over the festival weekend.
In addition, Bridlington Spa will become the new home of artist Filthy Luker, famous for creating inflatable street art and urban inventions. After attacking cities worldwide with his outlandish inflatable structures it is now Bridlington's turn. Is it a monster? Is it an octopus? Something will take over the building from the inside out, an installation seen to be believed. Filthy Luker will be displaying artwork on Saturday 13th May, a must see for the public!
Street artist, Paris, said "Artwaves is a great chance for me to flex my skills in the public domain amongst fellow artists in a unique showcase of the arts in the North of England.
The festival is a unique opportunity for me to re-connect with my home county of East Yorkshire and re visit Bridlington, the town that was pivotal to my career as a Aerosol Artist. Bridlington Street 89 was such a massive inspiration all those years ago, memories I still cherish."
Festival Director, Lauren Frost Said, 'The urban twist to ArtWaves plays on the heritage history of the art form and adds a completely unique dimension to the event; it's exciting, it's fresh and it's incredible to watch. We set out to create an event which showcases visual arts as exactly what visual arts is, a combination of traditional and contemporary art with so much in-between.'
The full festival programme is available from Bridlington Spa and to download from the website bridspa.com/artwaves.