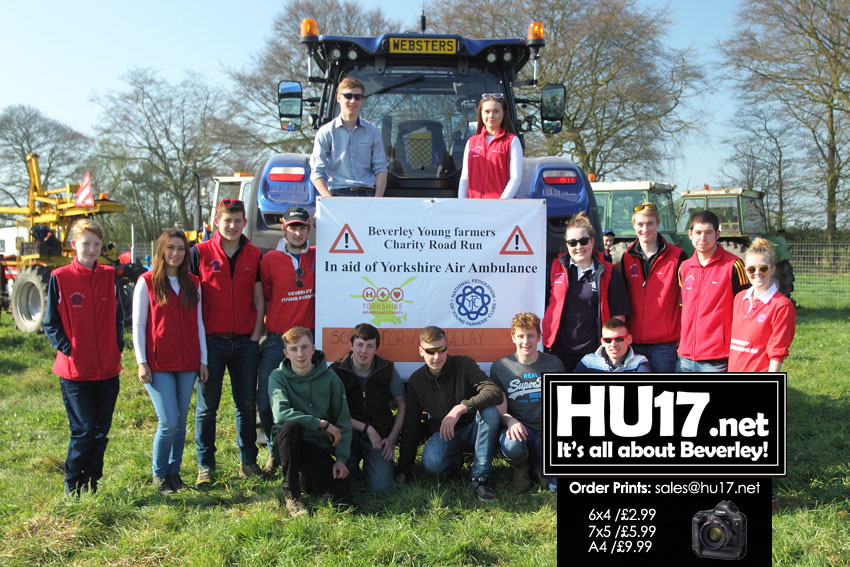 Beverley Young Farmers held a Tractor Run that saw over 70 machines take part in an event that was used to raise money for two charities.
Jonathan Dearing, Vice-Chairman of the Beverley Young Farmers came up with the idea saying following its success they will most certainly be doing it again.
Speaking to HU17.net, Mr. Dearing said;
"In all we had 72 tractors take part in our first ever tractor run. We decided to hold one as they are very popular though there were none in the area."
"Tractor runs are very much part of the farming community. People give involved as it gives them an opportunity to see a different area."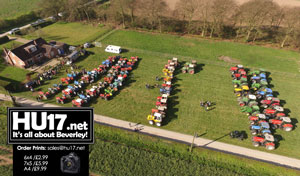 "At our event we had a mix of farmers and enthusiasts. There was a wide range of machinery on show including the latest 'T7 315 HD' which was loaned to us by Robert D Webster Ltd in Howden."
A heavy duty tractor, The T7 315 HD is designed for cultivation and land work. Using the latest technology the machine is able to maximise productivity while reducing the running costs by using GPS to avoid going over the same ground.
A spokesperson for Robert D Webster Ltd said;
"We were delighted to be able to support the next generation of local farmers and to support two very good and worthwhile local charities."
"The tractor we supplied is what some of these young farmers will be using in coming years and by being part of their tractor run we were able to showcase it."
It was not just the latest technology that was on display in Walkington. Some of the tractors that took part have been owned by the same farmer from new for 50 years.
The chairman of Beverley Young Farmers, George Wood was delighted with how the day went, he said;
"It was absolutely fantastic and the weather was great. Everyone had a great time and we raised a lot of money."
"Beverley Young Farmers would like to thank Dave and Janet Oxtoby, The Ladies Committee, John Dearing and our sponsors Robert D Webster Ltd who all made the event possible."
Overall the event raised £1,300 from which Beverley Yong Farmers will be making a generous donation to Yorkshire Air Ambulance.