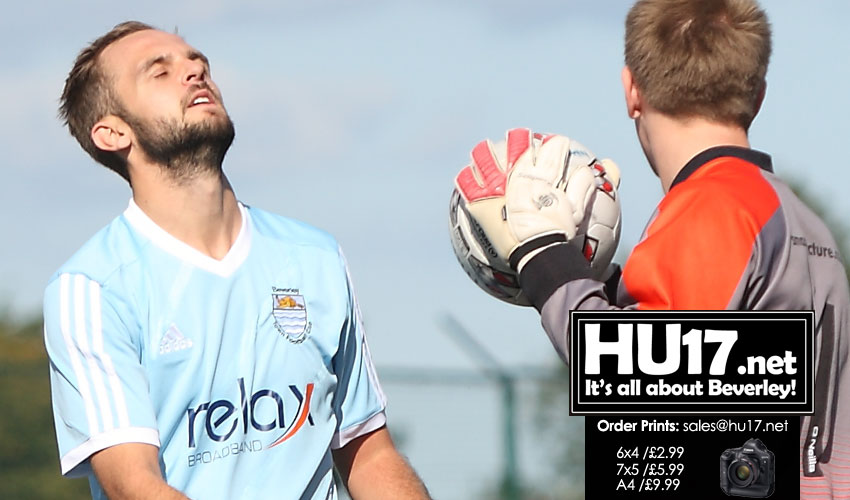 Beverley Town Reserves travelled to third from bottom North Cave in a game they felt they needed to win after last weeks embarrassing 7-0 defeat to top of the table Wawne Ferry.
Town manager Shaun Gibson made changes after last weeks result, feeling the side needed a shake up to pull out a win.
Gibson brought in the highly rated Leon Dawson after his break, due to a safeguarding issue. He also brought in Stu Oliver to bring some talent and experience into the squad, along with the elderly and experienced Adam Foster, who has played for 90% of football clubs in East Riding.
Town got off to a great start with Louis Stockman clearing the ball off the line, only to run it up to the other end of the pitch and assist a goal for the fitness fanatic Tom Davies.
Town soon made it 2-0 when Leon Dawson won a penalty, for older head Adam Foster to convert the penalty in true veteran style.
Just 10 minutes later town made it 3-0 after the out of sort striker Alex Stark managed to poke a shot into the bottom corner, the delight on Stark's face was amazing and the celebration was something else.
Cave did have the final say in the first period as they found the back of the net just before half time as Town let in a goal off a set piece.
Second half arrived and North Cave came out a different side, closing down and adding as much pressure as possible to the town side.
Town struggled to get another goal to kill the game off and North Cave pulled a goal back to make it 3-2. North Cave where on top and capitalised on a chance from sloppy defending from town, 3-3.
Town then started to press the North Cave side and had a couple of chances, before Cave went up the other end and won a dubious penalty off the muscly youngster Will Harrison, who clearly won the ball.
North Cave ended up winning the game scoring two more goals as completed an amazing came back to win 5-3.
Speaking after the match Stew Scott said;
"I thought first half we played really good football, we played well as a team and we seemed positive. As soon as we went 3-0 up, we looked as though we took our foot off the gas and stopped playing football."
"In our league there is no excuse for leading 3-0 and going on to losing 5-3. We have the quality to finish games off after being 3-0 up, today we just stopped playing and let North Cave back into the game."
"Fair play to them they didn't give up after been 3-0 down, they dug deep and in the end they deserved their result."
"We are at home next week to Bridlington Sports Club County in a must win game."
"We need to get a smile back on the lads faces and prove we can get back in the top half of the table, where we belong."
Final Score : North Cave 5 Beverley Town Reserves 3