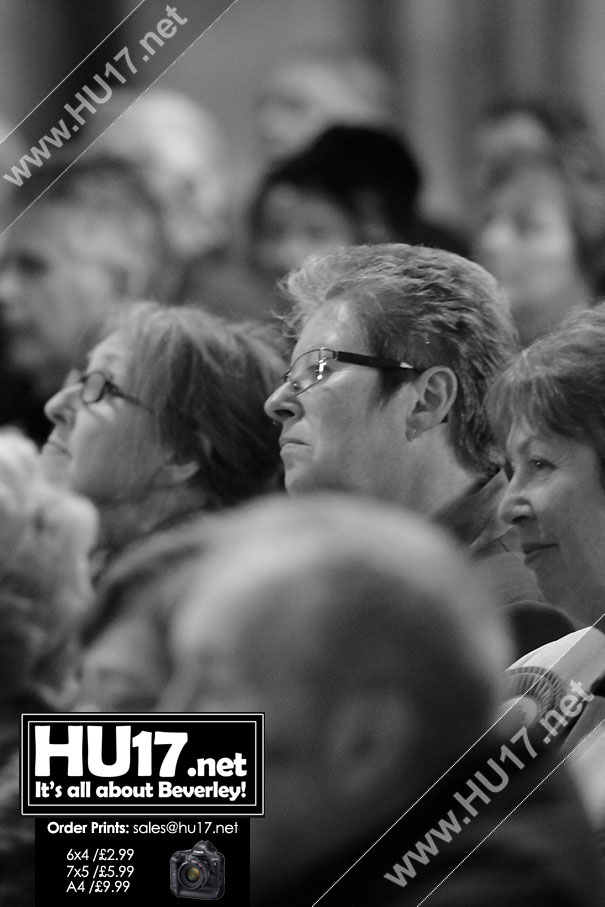 Churches Together in Beverley are hosting EU referendum debate that will take place at Beverley Minster on Tuesday 21 June from 7.30PM at Beverley Minster.
Past events ahead of elections have proven very popular and Churches Together in Beverley will again give people the opportunity to learn more about the vote that will shape the nation's future.
Rev Jeremy Fletcher who, will again chair the meeting said;
"Churches Together in Beverley hosted General Election Hustings in 2010 and 2015. Both proved very popular, and the candidates were full of praise for the quality of the debates, and impressed by the attendance, which was in the hundreds."
"People who had been to those meetings asked us if we were planning something similar about the Referendum, and we were glad to respond and are pleased that the church is seen as a trustworthy place for a debate to take place."
"We were also aware that there is lots of information out there, which is confusing, and very little opportunity to hear opposing views developed in debate. We've arranged a panel of very high-quality speakers."
There will be two groups on the panel, one that will be arguing the case to remain part of the EU – Diana Johnson MP, Kevin Hollinrake MP and Lord Wallace of Saltaire with the second group – MP Andrew Percy, Walter Sweeney and Andrew Allison focusing on why the UK should leave the EU.
Explaining the format of the night Rev Fletcher said;
"The meeting will be like 'Any Questions' on the radio, rather than Question Time on BBC1 – there will be questions submitted by the audience, but the speaking will be on the platform only."
"Each of the six speakers has a range of political views and affiliations, and we hope there will be serious discussion together."
"Each speaker will be able to make a prepared speech at the beginning, and sum up at the end. During the debate, we will ensure that a range of topics are covered, not just the 'headline' matters."
Anyone wishing to put a question to the panel has until lunchtime of Tuesday 21 June to email vicar@beverleyminster.org.uk for consideration.