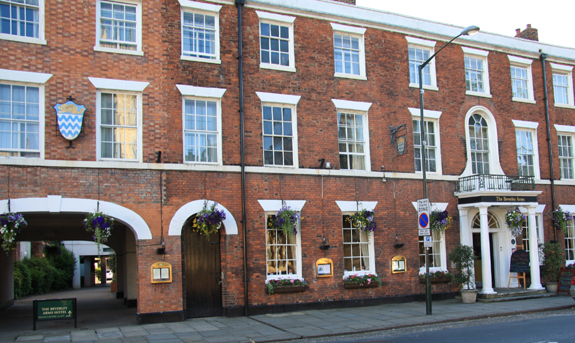 The Beverley Arms Hotel has been taken over by Daniel Thwaites with  the company's Chief Executive, Rick Bailey promising a significant investment.
In a statement released new owners Daniel Thwaites said;
'The Beverley Arms will join Thwaites Inns of Character, a group of historic coaching inns that Daniel Thwaites has been steadily building into a collection of high quality, well invested properties in some of Britain's most beautiful towns and villages.'
'This acquisition of the Beverley Arms follows on from the successful relaunch of the Judge's Lodging in York, which reopened as an Inn of Character in June 2014 following a £2.5m refurbishment, and the Toll House, Lancaster, which re-opened in December 2015 following a substantial improvement programme.'
Daniel Thwaites Chief Executive, Mr. Bailey, said:
"We are very excited about the opportunity that the Beverley Arms presents and are delighted it will be joining our Inns of Character."
"Our Inns are all about providing superb hospitality, in outstanding properties, in great locations and there is no doubt that the Beverley Arms, built in 1794 and located on North Bar Within, in Beverley's Georgian Quarter, will be a brilliant and high quality addition to the company."
"We are planning a significant investment to The Beverley Arms to improve the fabric of the building which is feeling its age, and following that we will be reopening the property. Unfortunately at the moment the heating and hot water system is not functional and as a result of that and some other maintenance issues the hotel must remain shut."
"Over the next few months we will be finalising our investment plans for the local authority to consider, after which we hope to be able to start building works with a view to reopening as soon as possible, but probably later in the year."
The Beverley Arms Hotel was in administration for a number of months, before administrators took the decision to close it on Wednesday 24th February. It will remain closed until the development work is complete.