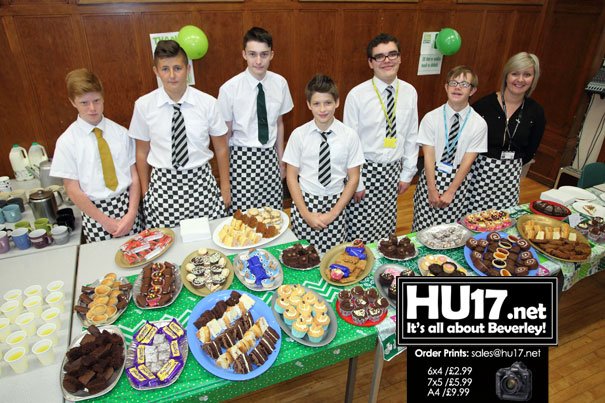 Schools and a number of local businesses in Beverley have showed their support for the charity Macmillan Cancer Support by taking part in the fund raising event the 'World's Biggest Coffee Morning.'
At Beverley Grammar School a number of students set up a cake and drinks stall where they sold their products to fellow students and staff at the school.
In Wednesday Market, The Day sold cakes and drinks and also put of a local solo singer, while next door there there were plenty of treats in the cake shop.
Other events were also staged in the Bevelrey Georgian Quarter with Salon ID, Mimi Boutique and Tangles Hairdressing all hosting events.
Beverley Conservative Club also hosted an event that featured a very special cake that was in shape of a pot of tea and cups.
The World's Biggest Coffee Morning is Macmillan's biggest fundraising event for people facing cancer.
All over the UK people host their own Coffee Mornings and donations on the day are made to Macmillan.
Last year alone the charity raised £25 million and this year they are aiming to raise even more.