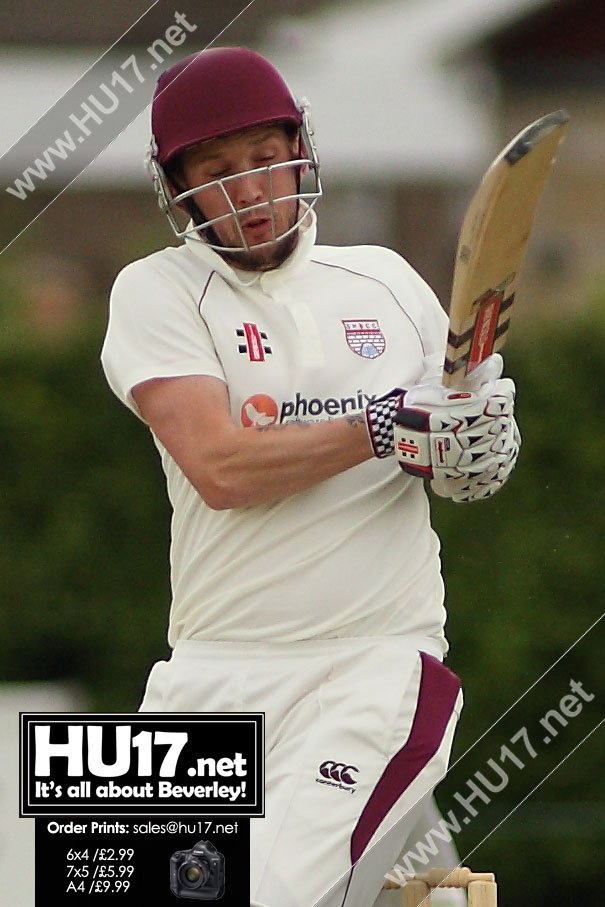 Sheriff Hutton Bridge are the Hunters York & District Senior Cricket League champions, victory over Clifton Alliance securing them a first Premier Division title and ending a 25 year wait since their last top flight success. Whilst defending champions Woodhouse Grange ended on a winning note against Beverley Town to snatch the runners-up spot from Acomb.
The newly crowned champions held their nerve to win a low scoring encounter by 25 runs, Eddie Barnes innings of 62 the stand out performance in a match dominated by the bowlers on both sides.
Alex Renton took 5-30 and Scott Hopkinson 3-29 as the visitors were bowled out for 127 despite the efforts of Barnes. In a rare outing for his club side Yorkshire's Matthew Fisher produced the kind of performance that first brought him to the attention of the county picking up 4-19 and Steve Croft (3-12) produced a fine spell at the hosts were dismissed for just 86 to secure the long-awaited success.
Woodhouse Grange, champions for the last two years, may have missed out on a hat-trick of titles but a final day victory at home to Beverley Town Cricket Club was enough to secure them the runners-up spot.
The visitors were indebted to Ollie Grantham and Jon Vodden who both contributed 60 in a total of 180, David Suddaby's return of 4-47 seeing him join a select group to reach 50 wickets for the season whilst Josh Jackson chipped in with 3-24.
The hosts looked to be in trouble as three wickets from Matthew Mudd helped reduce them to 30-4, but an unbeaten stand of 155 which included a maiden century from Tom Young (103no) and an unbeaten 51 from skipper Steve Burdett saw their side home.
Acomb still harbored hopes of winning the title going into their match at home to Stamford Bridge but those soon faded when they could only manage to score 143-8 thanks largely to Sam Tennant (4-42) and Dominic Rhodes (3-32). Rhodes then followed his efforts with the ball with a blistering century, his 110 coming from just 77 deliveries, as the visitors won with almost 20 overs to spare, Joe Dale (3-59) taking three of the five wickets to fall in the chase.
There was a minutes silence at the game between Hull Zingari and Fenner to remember Dennis Stapleton, and the World War II veteran and long-time supporter would without doubt have enjoyed Ben Hatfield's unbeaten century for his beloved Fenner as they scored 231-3 to overcome their local rivals. Earlier Guy Martinson made 63 and Andrew Hamson an unbeaten 49 in the home side's total of 228-8 as Luke Laybourne took 3-35 for the visitors. Paul Scrowston got the reply off to a brisk start scoring 70 (off 55 balls) in an opening stand of 109, but it was opening partner Hatfield (103no) still there at the end who struck the winning runs of an emotion fueled victory.
Easingwold's season ended on a high with victory at home to Heworth by 70 runs. The hosts top three of Stephen Piercy (47), Mark Mierzwinski (43) and Kyle Waite (57) were all in the runs before Richard Walton (6-70) struck back with six wickets as the home side were bowled out for 224. James Postill (3-33) took three of the first four wickets and after Guy Wilkinson made 32 skipper Piercy (3-28) rounded off proceedings with the final two wickets, his side finishing just outside the promotion places.
Studley Royal's Matthew Coad became only the second premier division bowler this season to take seven wickets in an innings, his return of 7-46 against a York side, already resigned to the wooden spoon, came out of a total of 158 which included 49 from Liam McKendry.
That came in reply to the visitors 183 in which Anthony Mackle made 58, Ben and Matthew Coad 38 each and Matthew Wright took 4-32. The result enabled the visitors to escape the bottom two but both sides will be looking for substantial improvement next season.
Scarborough failed to submit the result of their match against Dunnington.