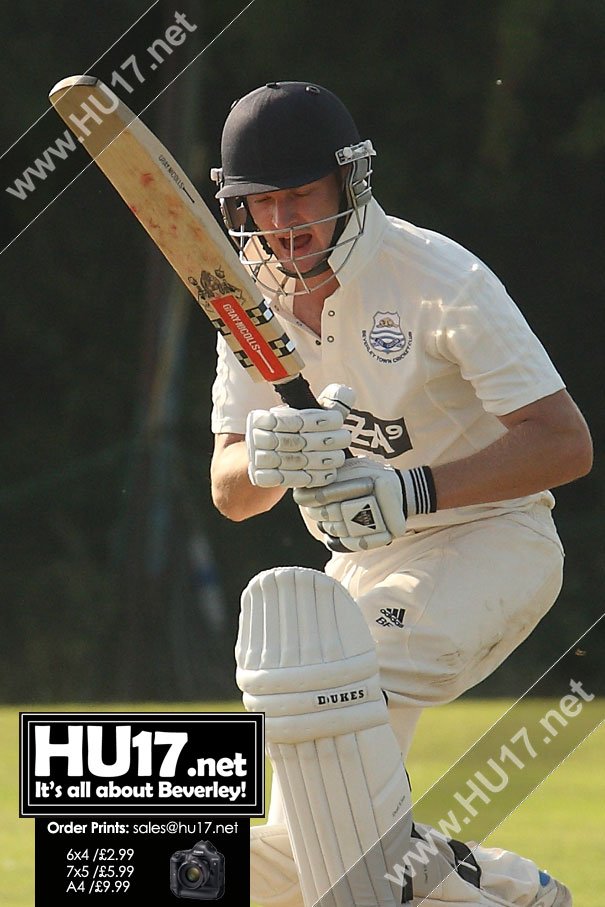 Beverley Town Cricket Club thirds kept themselves in the promotion hunt as they ticked off another 30 point victory at the weekend.
Despite picking up 30 points it still looks like Beverley will have to win all of their remaining fixtures to finish in the top two. The Bank Holiday weekend fixtures against two rivals will define the third team's season.
Beverley won the toss against Driffield and immediately put the youthful Driffield team into bat; wanting to dismiss the away outfit for a low score like the previous week.
However Beverley did not get it all their own way, a combination of patient work from the Driffield top 3 and sloppy fielding enabled Driffield to get to the second drinks break at 30 overs well on top.
With plenty of wickets in hand and overs to spare Beverley needed to rally to prevent Driffield from posting a very competitive total.
After a pep talk from skipper Alex Nightingale the Beavers began to wrestle back control of the game, 4 wickets fell in 4 overs thanks largely to the part time spin of Alex Morrell (2 for 37) and a superb spell of bowling from Joey Franklin (2 for 21).
From this point on Driffield began to struggle and Beverley were able to stem the flow of runs and take wickets at regular intervals. Owen Parnaby (2 for 30) took his customary two wickets and Dave Whitelock picked up 4 wickets to bowl Driffield out for a below par 191.
In reply opening pair Tim Smith and Ben Fish got the runs ticking over at a good rate before Tim was caught at mid-off for 24. Fish soon followed copying Smiths's dismissal.
Another quick wicket fell leaving Alex Morrell and Dave Whitelock at the crease, Morrell hit a quick 15 before being dismissed.
However the day belonged to Dave Whitelock; after taking 4 wickets, he followed on from last week's ruthless display with the bat demolishing the Driffield bowling hitting the ball to all parts.
Whiteloack managed to lose 6 Driffield balls in the process as the ball disappeared over fences and hedgerows.
Whitelock was eventually bowled for an excellent 80, with the score on 152 it was left to Alex Nightingale (30*) and Rich Simpson (27*) to bring Beverley home.
Again not a vintage performance from Beverley, but they march onto the bank holiday weekend knowing that 60 points is a must.
Beverley Town III beat Driffield Town IV by 5 wickets
Beverley Town III:
Richard Simpson 27*, Alex Nightingale 30*, David Whitelock 80
David Whitelock 4-25
Driffield Town IV:
Jason Goldsworthy 38, Harvey Dixon 66