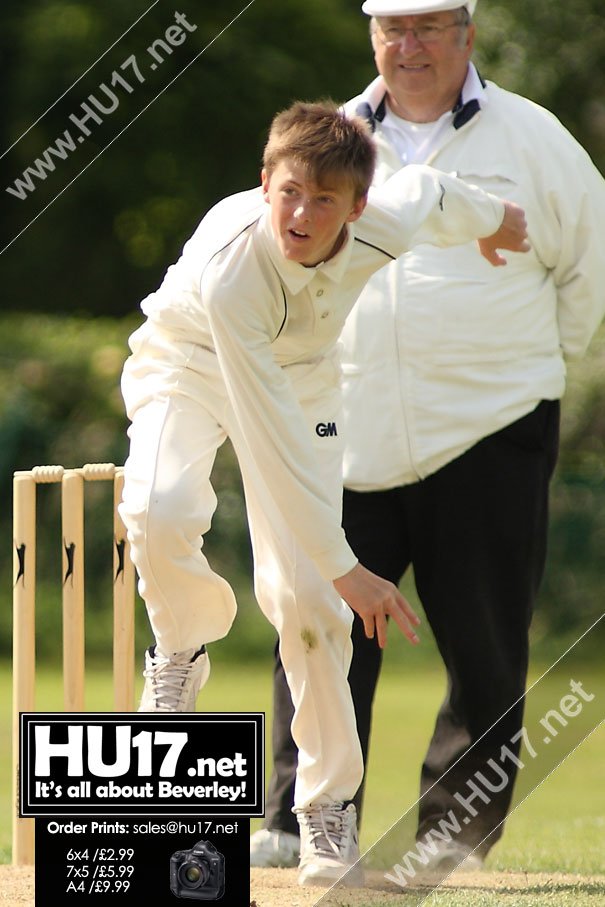 After a hugely disappointing result last week at the hands of HICE the 3rds were once again on the road this week. They made the trip to Sutton, a side which sit second bottom of the division.
Beverley lost the toss and were asked to bat on a wicket that would only deteriorate throughout the day. Beverley got off to a reasonable start with usual second teamer Mike Cooke taking a cautious approach against a youthful Sutton attack. Sutton continued to plug away at the openers and Tim Smith fell for the second consecutive week for a low score.
Will Harrison (26) and Mike Cooke (58) began rebuilding the innings before falling after drinks. Ben Fish (21) tried to help Beverley get back on track but fell to some unpredictable bowling. This brought Richard Simpson and Dave Whitelock to the crease with Beverley's innings in the balance.
Naturally aggressive players really they took the attack to the Sutton bowlers and showed a how both players can really destroy wayward bowling. Boundaries began to flow at regular intervals.
Whitelock finished on (56*) and Simpson (66*) before Captain Alex Nightingale decided to declare. Beverley finished on 268 for 5 from 44 overs. The Sutton innings really never got going and the young side were in trouble early on.
Nightingale opened the bowing with a typically aggressive spell taking 1 for 12 from 8 overs. And partner Nelly Graham also bowled an excellent spell of 3 for 19 from 8 overs. After the good start the bowling was left the Beverley youngsters.
Joey Franklin (2 for 2) Owen Parnaby (2 for 11) and Charlie Bough (2 for 20) showed their class with three excellent bowling performances to take the remaining 6 wickets after just 23.4 overs.
Franklin and Bough both had opportunities to take hat-tricks, however the Sutton batsman managed to negotiate each of the deliveries. To leave the thirsty fielders disappointed.
Other notable performances came from Ben Fish who took three solid catches to back up the teams bowling display.
This was a professional performance from Beverley who will face a sterner task against Driffield next week knowing 30 points again is a must before the bank holiday weekend.
Beverley Town Cricket Club III beat Sutton-On-Hull II by 198 runs
Sutton-On-Hull II:
Declan Nicholson 32
Beverley Town III:
David Whitelock 56*, Richard Simpson 66*, Will Harrison 26, Michael Cooke 58
Neil Graham 3-19