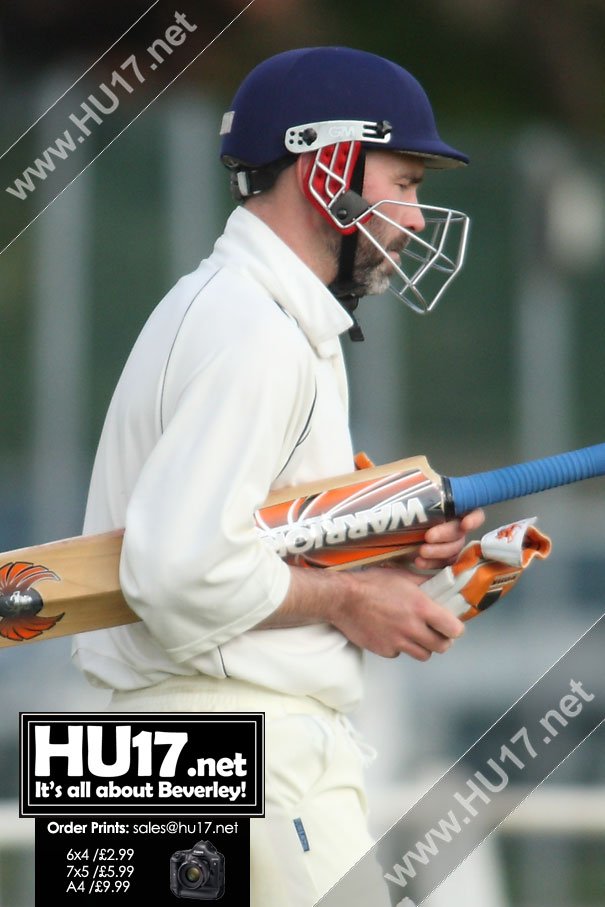 This week, Beverley Town seconds made the trip to Goole in a game they would be hoping to gain 30 points from.
Having lost the toss, Beverley were put into bat on what looked to be a difficult wicket to bat on.
Once again, Beverley failed to make a good start and where left 34-4 from just 15 overs.
Ian Gillyon and Kevin Thompson began to show some signs of resistance and put on 61 before Gillyon was dismissed.
Thompson continued to bat and was working hard for his runs, and he eventually fell for an excellent 46. Beverley were finally bowled out for 125 in the last over.
With such a small score set by Beverley it left the bowlers with a difficult job to do.
Beverley started off well with Guy Brumfield taking a wicket in his first over, however this would prove to be the only wicket for Beverley as Goole chased down the target with ease.
Goole Town beat Beverley Town Cricket Club II by 9 wickets
Goole Town:
Ashton Nottingham 65*, Oscar Sugden 46*
Ollie Ounsley 3-33, James Kerr 3-10, Ben Lamb 3-35
Beverley Town II:
Kevin Thompson 46
Toss: Goole Town