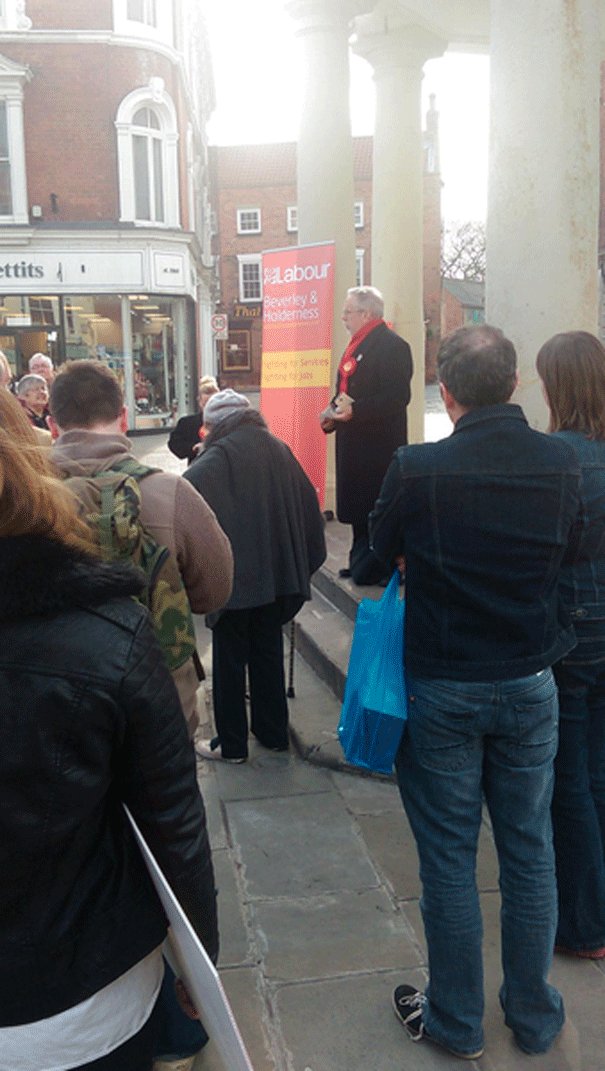 Monday saw the publication of two important manifestoes for the local Labour Party: the first was the launch in Manchester of Labour's national manifesto by Ed Miliband while Labour in the East Riding declared their own manifesto for the local government elections.
Local Parliamentary candidates, Margaret Pinder, Diana Johnson and Karl Turner joined candidates for both ERYC town and parish councils in Beverley where all three addressed a crowd of supporters and local people to present the core principles that Labour will be offering to the local electorate on 7 May.
Key amongst these are commitments to address the more damaging cuts to public services, to fight for better education funding and provision including apprenticeships and other vocational training for young people and a drive to integrate health and social care and address local A&E waiting times and missed ambulance response targets.
Infrastructure features large with a commitment to build more social & affordable housing, investment in better transport links including roads and rail links to encourage investment in the region. Environmental concerns range from opposition to fracking, to measures to tackle flooding and coastal erosion as well as development of more green energy options.
Led by Diana Johnson, all three parliamentary candidates called for a stronger Labour presence at every level of government to deliver a cooperative vision for the wider economic success of the region.
Karl Turner spoke of the opportunities that could be delivered for Hull & the East Riding with an enhanced Labour presence at Westminster and in County Hall before the team walked through the centre of the town to declare the manifesto officially from the steps of East Riding Council.
Speaking after the event, Margaret Pinder, praised the range and quality of candidates Labour is fielding for local government and looked forward to a significant change in the complexion of local politics.
"Local people are tired of the Conservative domination of County Hall and the failure of this Tory-led Coalition to deliver for the region. Only Labour offers national vision coupled with local action and we have the candidates to deliver both the vision and the action the East Riding is crying out for."