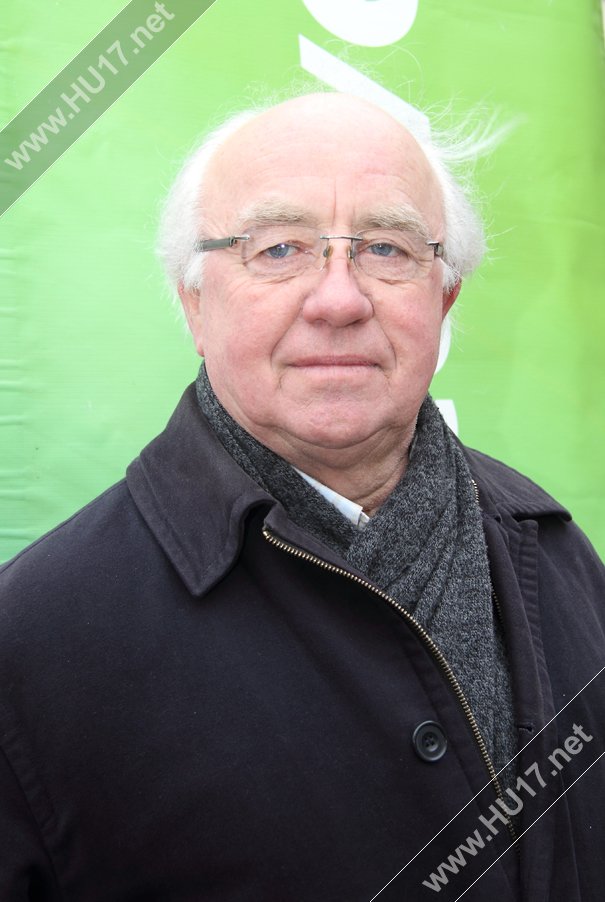 Councillor Bryan Pearson has responded to claims he assaulted Labour politician George McManus in the centre of Beverley on Saturday.
Mr. Pearson strongly denies any accusations that he assaulted Mr. McManus and at no point did he use a knife in the busy town centre.
Speaking to HU17.net Mr. Pearson, who is a member of the Conservative Party said;
"When I went into town yesterday to do my stint outside Wilkinson's on Toll Gavel I noticed a massive number of Labour posters that were tied to the lampposts."
"Clearly, putting up so many posters is against the rules, so I proceeded to take some of them down and then took them to the Labour stand which was also situated outside Wilkinson's."
"While I tried to remove one of the posters that was near a seat by their stand Mr. McManus came from behind me. He bumped me in the face as he tried to grab the posters that were in my hand."
"I do not think for one moment he intended to bang into me. It was at this point I turned him and asked him what he was doing."
"As I turned he said to me you've just assaulted me and explained he was going to call the police. I told him to get on and do it. I then left and went off down the street to continue handing out my flyers elsewhere."
"Later that afternoon the police arrived at my house and told me that Mr. McManus had claimed I assaulted him. They explained to me that if I would apologise to Mr. McManus then that would be the end of the matter."
"My response to the police was that I had no idea what I was apologising for. If he wishes to proceed with these allegations I myself will bring a case against him as mine is just as good as his."
"I have been accused by Mr. McManus of assaulting him. However, I can assure you nothing of the kind happened and not even the smallest element what he was saying holds any truth. It is my opinion that the police should be speaking to Mr. McManus about wasting police time."
"The accusations being levelled at me purely politically motivated. I know they are a total lie and am more than prepared if need be to stand up in court and say so."
"This is nothing short of a publicity stunt by the Labour group who are trying to use all sorts of tricks to maximise publicity for their own means."
Mr Pearson also says that on the Saturday afternoon he was contacted by other local media organisations after they were tipped off by Margaret Pinder, Labour's Parliamentary Candidate regarding the so-called assault.
Commenting on this Mr. Pearson said:
"Considering councillor Pinder was in Hornsea campaigning her version of events were purely hearsay and I will treat them with contempt it deserves."
"Make no mistake this is purely political, I have stood in this town in some sort of office for 40 years now. I've been the mayor Beverley and been part of various  forms of the Council be that Town Council or County Council."
"As a politician, I do my own thing and I always try to do what is right for Beverley and the people of Beverley."
Mr Pearson will be standing for The Conservative Party in the May elections where he is hoping to be re-elected both as an East Riding of Yorkshire Councillor and also a Beverley Town Councillor.