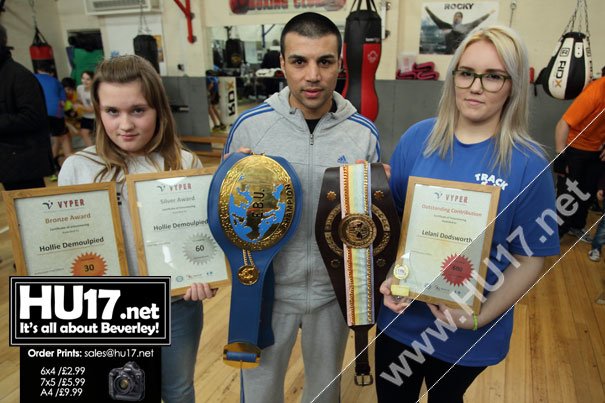 Track Fitness and Boxing Club in Beverley invited back some of the many people who help mark it possible to mark their first birthday.
The event was held to showcase the clubs achievements that have been made in its first year and was attended by a number represent ivies form a host local organisations.
Former British, European and Commonwealth super bantamweight champion Esham Pickering was the special guest.
Cllr Kerri Harold said;
"We are very proud of the fact that the membership has gone from strength to strength and also that we are putting on sessions not only for our young people, but for all ages."
"It was a chance to ask many of the partner organisations that had helped with funding or support to come along and see the club for itself."
Not all the good work at club happens in the ring. The club is also providing young people with chance to volunteer.
Two of those volunteers were acknowledged, Lelani Dodworths and Hollie Demoulpied were both presented with certificates to the many hours they have put into the club.