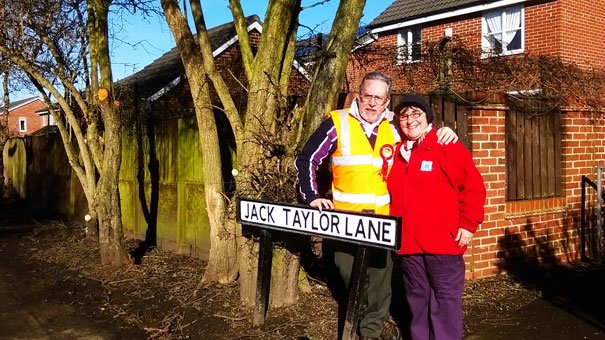 Local campaigners are calling for urgent action to be taken to improve one of Beverley's main footpaths before someone is injured.
Hundreds of pedestrians including mobility scooter users and mum's with prams use the popular Jack Taylor Lane in the town which connects Beckside to Holmechurch Lane, every day.
Today Local resident Freda Chorlton said 'This is a beautiful spot being spoiled by this muddy footpath. I'm glad the Labour Party are trying to get it sorted.'
Speaking today Beverley Labour Party member George McManus said, 'This is an accident waiting to happen. Recent rain, snow and frost have turned the footpath into a dangerous, quagmire.
A number of residents contacted me following a visit from East Riding Council's maintenance team complaining about the mess they'd left behind. It's a danger and a disgrace . East Riding Council must arrange for it to be 're-surfaced before someone us hurt.'