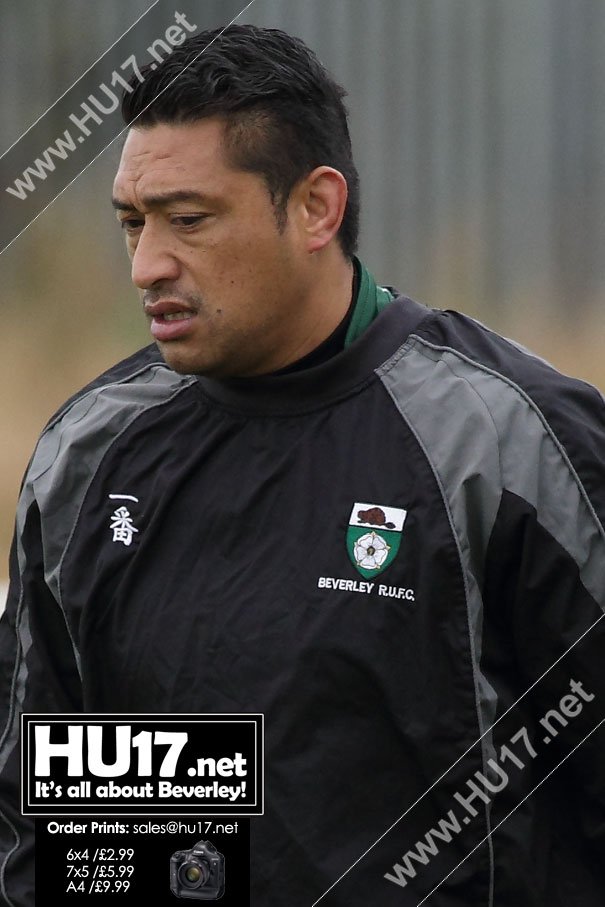 Beverley RUFC make the journey to the North East this weekend with a similar win loss record as Westoe but are separated by just 2 points at the bottom of the table.
The men from East Yorkshire will be looking to get themselves back on the horse this week after a rampant Sandal team left Beaver Park with all the spoils.
As a youthful squad continues to struggle to come to terms with the standard of rugby in National North Three, Director of Rugby, Junior Tupai remains upbeat and positive that results shouldn't be too far away.
Tupai said in his pre match notes;
"It would be easy to be negative  at the lads but they are young & inexperienced. It is character building for everyone at the club but the lads have remained in good spirits still wanting to learn and still wanting to put a first team jumper on. What more can you ask for?"
"We are a tight club in terms of players with great supporters who are patient and understand the transition we are going through".
Beverley find themselves with more names added to the injury list which include the hard hitting Iain Morrison, Sam Atiola and Antony Maka so the depths of Beverley's squad will again be tested this week.
Tupai commented;
"Seems to be a reoccurring thing with us where we just start getting people back and we find a few more with niggly injuries but that's the nature of the sport we're involved in."
"But, it gives an opportunity for someone else in the club to step up and that will benefit us more in the long run. James McKay and Stu Nel aren't too far away as well."
Beverley have a chance to offer starts to Ryan Monk who suffered a chest injury in a preseason match and could be selected to make his debut.
Ashley Dexter, who has come through the colts system could also feature which would be a proud moment for father Chris Dexter, the Beverley 1st team manager who was a stalwart of the Beverley front row.
Beverley will select from; J Fell, A Ogilvie, K Renwick, A McPeake, M Shaw, B Watson, M Adams, R Monk, J Bunn, L Starbuck, D Brant, A Dexter, P Duboulay, J Tupai, R Bussey, A Campbell, A Smith, J Gill, M Hatfield