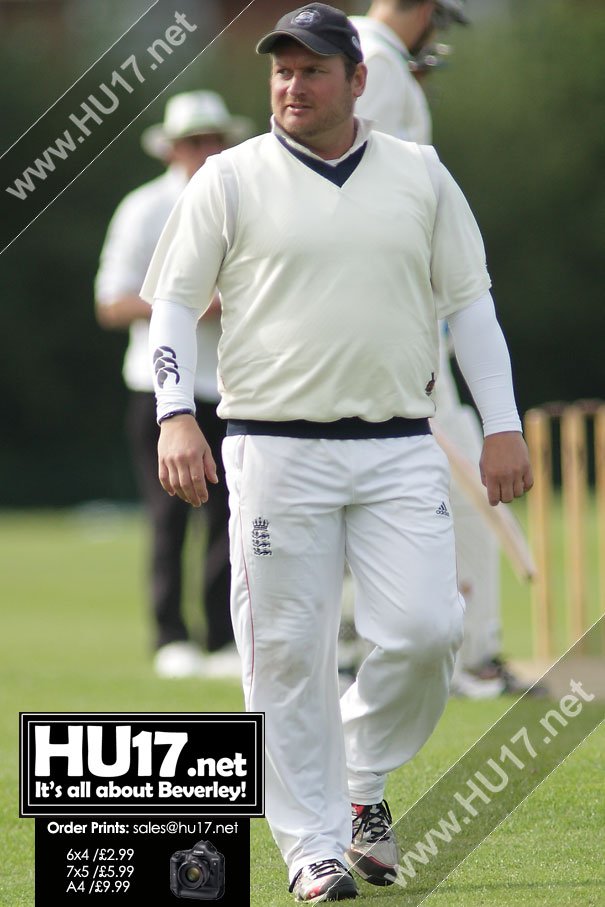 Beverley Town Cricket Club face an away trip to Clifton Alliance at the weekend and skipper Jonathan Fisher will no doubt hoping his side can bounce back from last weekends defeat at Sewerby.
Beverley were in a commanding position last Saturday away to Sewerby though bad decisions and some less than impressive bowling saw town throw away their hold on the game.
When the sides met back in May at the Norwood Recreation Ground Beverley were 'too good' for Clifton as Anthony Spence scored a formidable 78.
Some Fisher's selection headaches can be put aside for week as Beverley welcome back first team regulars Alan Acklam and more importantly their danger man Matthew Mudd who were both missing for the match against Sewerby.
"We face a big game this week where we are playing for a league position, so I'll be looking for all players to step up to the mark and put last weeks' loss behind us"
"Unfortunately we are missing a few players from last week with Anthony Spence busy with work commitments and Alex Morrell injured again."
"This brings an opportunity for Greg Whyley to into the team after a string of good performances in the seconds."
"Mudd's return is a massive plus for us and he will lead the seam bowling attack along with Tommy Haytack and Bradley Graham."
"Bringing Whyley into the team also gives me an option for another spinner if required, it's a notoriously dry and dusty pitch so it will be good to see Jamie Roe and Whyley hopefully bowling in tandem."
"With a batsmen short of our usual line up it will be even more important that the top 6 make a good mark on the scoreboard, but I'm positive the balance of the team is correct going in to this week's match."
Beverley Town Cricket Club 1st XI
Jonathan Fisher (capt), Olly Grantham, Fisal Abid, Iain Gillyon, Andrew Burton, Alan Acklam, Greg Whyley, Matthew Mudd Jamie Roe, Tom Haytack, Bradly Graham