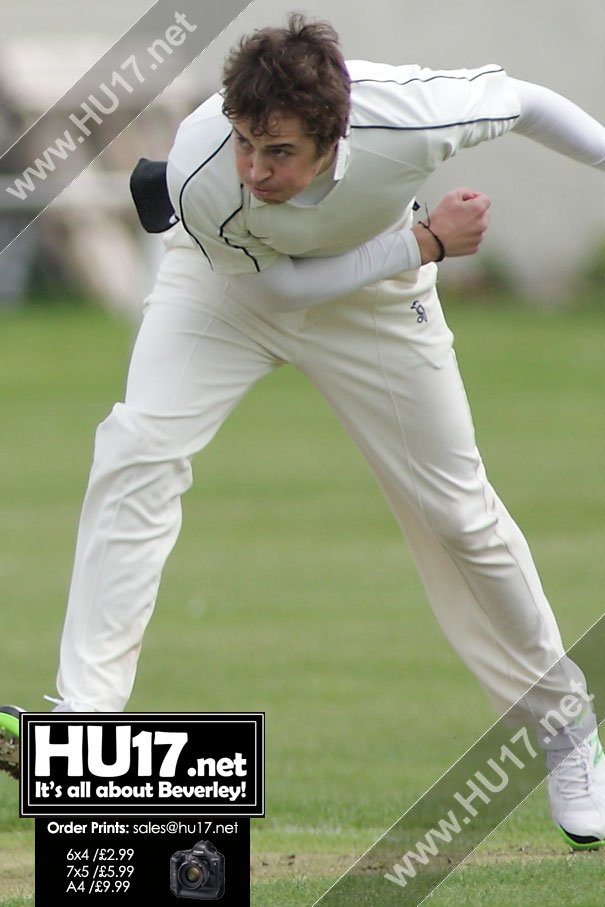 A winning six from Alan Acklam ensured that Beverley Town Cricket Club got off to the perfect start at the Norwood Recreation Ground as beat Sewerby by five wickets.
Ahead of of the game skipper Jonathan Fisher was aware of the quality in the Sewerby team and went for experience over youth in his selection.
Sewerby won the toss and surprisingly elected to bat but could not handle the Beverley attack as Matthew Mudd and Alex Morrell ripped through the visitors who managed to post a score of just 102 runs on a wet wicket.
Fisher said;
"You have to praise the bowlers, Mudd, Morrell, Jamie Roe and Tom Haytack put us in the position to win the game."
"In the early stages of the season the bowlers are really important given the way the wickets play. Although it was a not a big total posted by Sewerby we still had to chase it down."
"At times the smaller totals are harder to get but we played well and got the runs we needed and dug in when we had to."
"This is the perfect start for us, on paper Sewerby are a better side than us but we were able to use our experience and strengths to get the result we needed."
Mudd who ended the game with 5 wickets for just 28 told HU17.net;
"The whole team bowled and fielded really well. Personally the wet made it harder to find the right lines and lengths early in but once I got settled into it I bowled well. Obviously the ball dried out later too so wasn't as tough to bowl."
Beverley had to battle for the runs to make the target set, Fisher top scored with 30 and Iain Gillyon ended with an unbeaten 29.
The winning runs however came off the bat of Acklam who, with one of his trademark shots, smashed the ball for six sealing the victory for the home side.
When asked how he felt the new skipper had performed Mudd said;
"Fish was good, I'd say it wasn't a big challenge playing those guys first game of the season and there will definitely be bigger more challenging games to come, I don't think he has been fully tested yet."
"It was good to have Morrell back, he is a big unit and bowled very well picking up three wickets."
Beverley are again at home next week when they host Clifton Alliance in the Hunters York & District Senior Cricket League Premier Division.