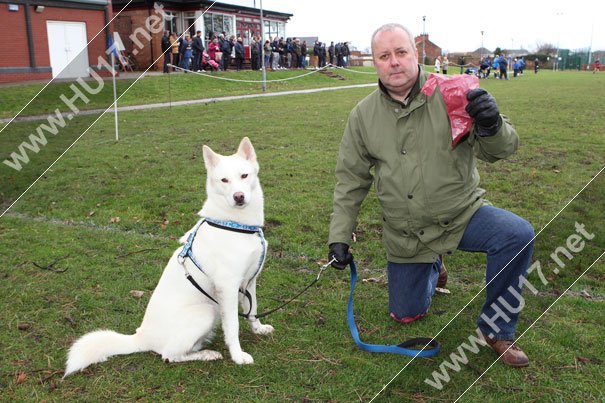 Something anyone involved field sport will know that is quite often before they can play their fixtures they have to pick up the mess left by some dog walkers.
Following contact from Beverley ARLC about the issue of dog faeces being found on the sport pitches at Beverley Leisure Centre, local Cllr David Elvidge has taken action.
He has liaised with both Beverley Town Council and the Leisure Centre Manager about putting extra bins on the site, and hope they will help with the problem.
David said;
"It has now been agreed to site a bin at the rear of the skate park and one on the pedestrian access
footpath to give responsible dog owners somewhere to deposit their pet's waste."
"I would call on all those that use this area to exercise their dogs to please pick up after them, and to bag and bin this waste."
"The bags only cost about 1p each and their failure to pick up leaves adult and young people's teams having to scour the area and pick up before they can play."
"I will also be asking ERYC Dog Wardens to monitor this area and take action against transgressors."
News of the new bins was welcomed by Beverley Rugby League Club who have experience more than their fair share of dog faeces on their pitch;
Ian Pollard from Beverley ALRC said;
"This is good news, anything that can help with the problem is welcomed by our club. We had to stop one game three times due to dogs mess being found on the pitch."
"If people want to walk their dogs on the playing fields I can understand that, they just need to pick up the mess and put it in a bin."
Four Basic Facts About Dog Faeces
Dog waste develops various parasites and bacteria, for example roundworms, tapeworms and many other diseases.
Dog waste attracts unwanted pests which result in a nuisance. This therefore raises the risk of spreading diseases.
Dog waste is capable of causing dramatic negative changes to the condition of one's grass.
A pile of dog waste takes twelve months or even more to completely breakdown.