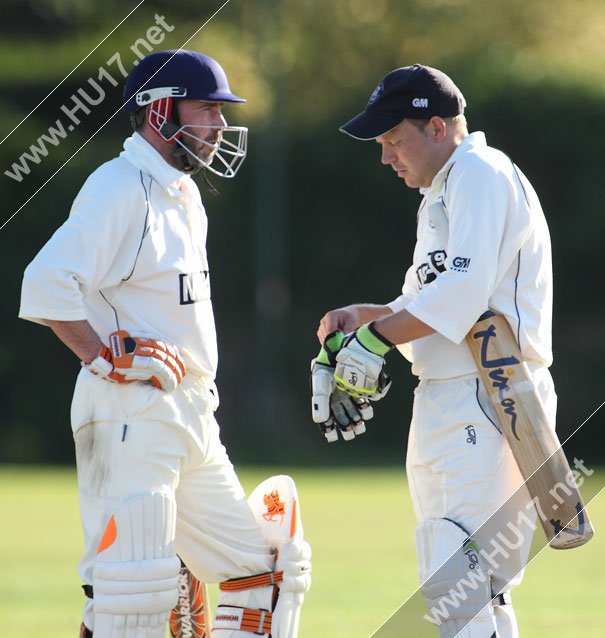 Beverley Town Cricket Club 2nd XI kept their hopes of survival in York Senior League Division One alive with an excellent win against Goole Town at the Norwood Recreation Ground.
Goole made 140 for 8 from their 48 overs as Kez Thompson, straight from the Leeds Festival, (3-31) and Steve Blake (3-26) put in excellent spells.
Their good work followed an impressive opening bowling partnership between 3rd XI regulars Brad Graham (1-19) and Matty Saint (0-33) which set up Beverley in the field. Stand-in skipper Pete Parnaby, who marshalled his team and the bowling attack well, returned 1 for 21 and wicket-keeper Phil Du Boulay in his final game of the season took a diving catch and made a stumping.
Beverley had a terrible start and lost two wickets without a run on the board. Ben Fish (14) and Jon Vodden (11) held firm for a while but on their departure Town were in further trouble at 30 for 4.
Paul Best and Kevin Thompson negotiated some tricky early moments before putting together a match-winning partnership of 114 runs. Best took the senior role with 71 not out as he unleashed a series of excellent shots, and was particularly strong square of the wicket, while Thompson hit some lovely drives in an unbeaten 33.
With good running and growing confidence they took Town to 144 for 3 in the 44th over securing a maximum 30 points and the 2nds now look forward to their last three Saturday fixtures with renewed optimism.