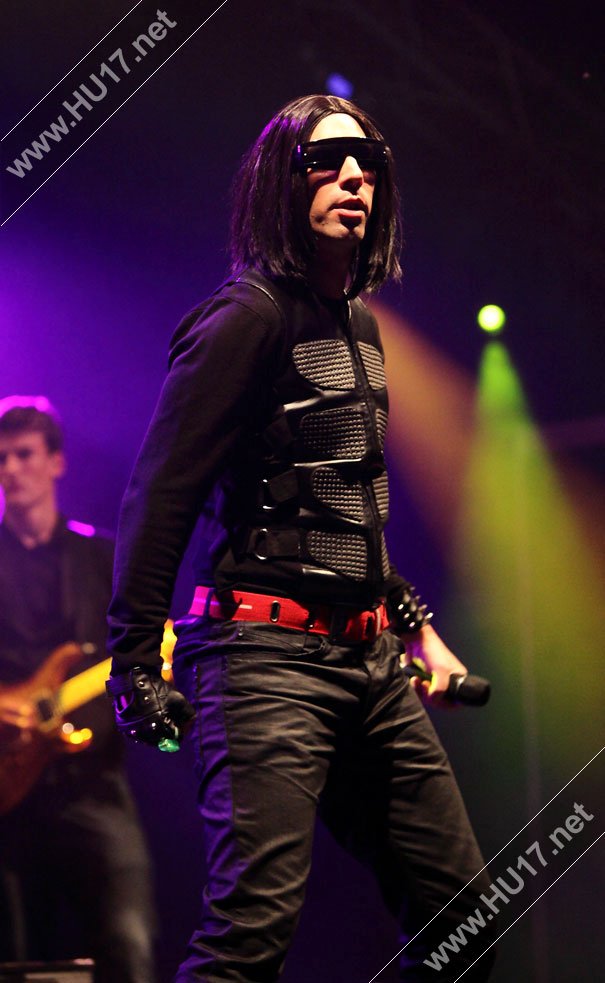 If you could ever bring together current stars and acts from the past on one weekend, then you arrive at the concept of Tribfest.
Queen, Michael Jackson, ABBA, Stone Roses, The Doors, U2, Madness, Red Hot Chilli Peppers and Muse all at the same festival but with the performers, all professional tribute acts.
Thousands of people will be attending this year's festival from throughout the country, and it highlights the growth of tribute bands over the past decade. Tribute bands play around the country attracting thousands of fans every week.
Over 150, acts could have been considered for Tribfest 2012, and this has tribute acts has become an International phenomenon as well. Greendate performed to thousands of Green Day fans in America and the Black Eyed Peaz has played to packed houses in Shanghai.
Not only is there an International audience, there are tribute scenes across the world and this year, we will see both Musest, a Muse tribute and Snow Control a Snow Patrol tribute coming from the Netherlands and Cure tribute Concura from Italy.
Last year, we also had a performance from the Russian Eric Clapton. Tribfest has gathered an International reputation, and Ed Faulkner has received enquiries from tribute bands from across the globe before selecting these acts.
Concura aim to be an International tribute band "After many years gigging in Italy we are now ready to bring our show across Europe and Tribfest is surely the best stage for Tribute Acts"
So this year's festival will have an International feel but that's not all. Michael Jackson will 'Beat – it, Kasabian perform indie classics and Guns & Roses are belting out Paradise City before the Black Eyed Peas tell everyone to 'Shut up' There will be 'Riders on the Storm', Joy Division, Blues Brothers, Bono and a crowd of 5000 dancing to 'One Step Beyond' This is the world of Tribfest and everyone is invited to join the fun.
Professional tribute acts performing the classics but for a fraction of the price to see such a line up.
Tribfest was created in East Yorkshire back in 2007 when Event Director Ed Faulkner, himself a singer for the Beautiful Couch (Tribute to the Beautiful South/Housemartins) devised the concept of a Glastonbury style music festival which was small, family friendly and performers came from the vast number of tribute acts performing throughout the country.
The festival has grown in stature over the following years and has won nominations for the best small festival in the country. Tribfest 2012 is held August 17th – 19th at the stately home of Sledmere House in East Yorkshire and over the weekend there will be up to 45 tribute acts, a comedy festival, silent disco, VIP Marquee dance marquee, unsigned bands and folk acts and karaoke marquee.
The event offers the experience of a Glastonbury but for a fraction of the price, Standard weekend passes are £85 for adults and £45 children and 5000 people are expected at this years festival held at Sledmere House is which is thirty miles from both York and Hull, there is excellent access, great facilities for campers and very easy to find.
One regular fan Paul Rainey loves the event
"I have been coming here since 2007 and it's great to have something like this. I can enjoy the music of so many great bands, it's a friendly event where you are not herded around like the big festivals and people like me can afford to come to a music festival."
"I can't afford to go to the big events but with Tribfest I can afford to bring the family on a weekend break and still have money for the beer tent and nice snacks for the kids"
Ed Faulkner is very proud of the growth of the festival "Tribfest began with the idea of creating a budget version of Glastonbury which could be enjoyed by all the family. This has been a roller coaster for me over the past five years and this could not have developed without the support of friends, local expertise, and hundred of volunteers.
The festival could not have grown without the support of the local community but through sheer hard work and the support of my team and sponsors we have created a festival of national renown and drawing people to East Yorkshire from all over Britain "
To discover much more about the festival visit http://www.tribfest.co.uk/ , this provides information on festival facilities, performers and entertainment. Tickets can be purchased online and you can also access a range of videos of past festival so you can also see the quality of the acts.