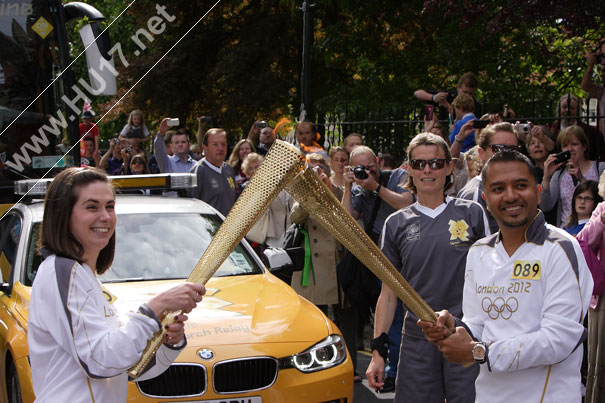 Despite the wet weather, community spirits have not been dampened with celebrations taking place across the East Riding for the Queen's Diamond Jubilee and the Olympic Torch Relay.
To capture the pride and excitement that surrounded these two historic events, East Riding of Yorkshire Council is running a photography exhibition, 'Summer of Celebration'.
The council is encouraging everyone who was out there with their cameras during local Jubilee celebrations and as the Olympic Flame passed through the East Riding to send in their photos. The deadline for entry is Friday, 27 July.
Councillor Richard Burton, cabinet portfolio holder for civic wellbeing and culture at East Riding of Yorkshire Council, said:
"Having attended Jubilee activities in Bridlington and seen the amazing spectacle that was the Olympic Torch Relay, I know people will have some great photos of these once-in-a-lifetime events."
"The council's contest is being run to create a record of this 'Summer of Celebration' and to show off the artistic talent that we know is abundant in our area."
The competition is open to all amateur photographers, and photos must have been taken within the East Riding.
Photographers may enter up to four entries for a chance to win one of several great prizes.
All entries will be displayed on the council's Flickr site www.flickr.com/photos/summerofcelebration/