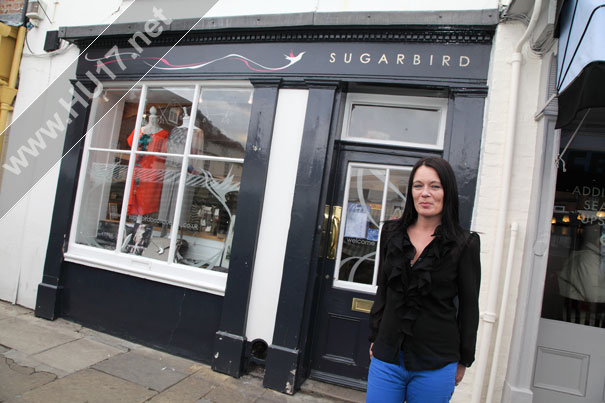 Fashion lovers of Beverley are in for a treat this summer with the launch of Beverley Fashion Week. The occasion is set to be an annual event and hopes to raise the profile of Beverley and give exposure to local retailers and increase footfall to the town centre through a spectacular event.
Lucy Curtis of Sugarbird Boutique in Saturday Market is very confident they will join other fashion retailers in the town and get involved to ensure Beverley Fashion Week is a success.
Sugarbird employee Carla Smith told HU17.net;
"We are just finalising details, such an event will be great for the town and we would be delighted to be involved."
Beverley Fashion Week will launch Monday July 23rd at the racecourse with a taster of things to come, such as a catwalk show and live dancers between races. Throughout Fashion Week there will be lots of promotions and surprises throughout the historic town, from mobile catwalk shows, to live window mannequins, in store discounts and even an open top bus tour through the town centre.
The week will end with a grand fashion finale at the Beverley Racecourse Saturday July 28th 12-5pm. The day will be like nothing the town has seen before and so much more than a fashion show.
There will be a fashion house marquee showcasing four superb catwalk shows with professional models and dancers from The Pink Elephant Agency, over 20 stalls in the Boutique Market, fine food and refreshments which includes a champagne bar.
There will be a hair and beauty zone offering treatments, products and demonstrations and the talented Kristian Eastwood will be entertaining the guests as well as other dance acts and musicians throughout the afternoon.
Tickets for the finale at the racecourse are £5 and will be on sale soon in Raspberry Beret, Studio 45 salon, Casa Bar and other local retailers.
Organisers have visited retailers last week and had a wonderful response and already local businesses Sugarbird Boutique, Mimi, Raspberry Beret, Rick Roberts and Studio 45 have all confirmed their involvement.
If after all that amazing entertainment, pampering and shopping you have some energy left there will be an official Beverley Fashion Week after party at Casa Bar in Wednesday market July 28th from 7.30pm with fire dancers and a treat on arrival for finale ticket holders.
Organisers are encouraging local retailers to get involved either during fashion week or at the finale event.
For an information pack or to discuss ideas call Michelle 07883563931.