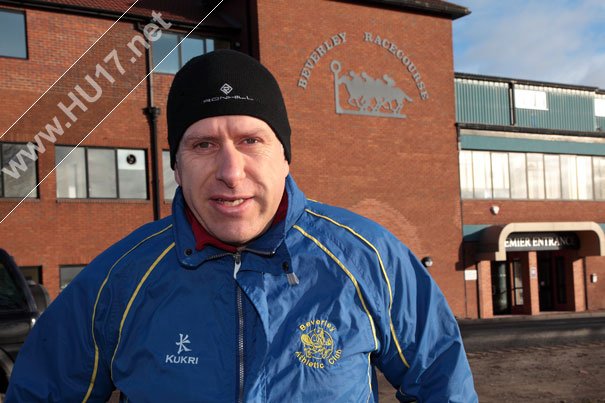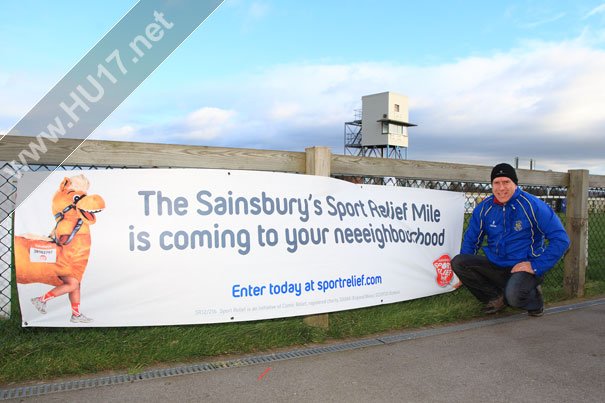 Racing begins again at Beverley Racecourse on Sunday 25 March but instead of horses and jockeys it will be runners and walkers that will be treading the turf as the Sport Relief Mile comes to Beverley for the first time.
The Beverley Mile is being organised by Rob Reid in conjunction with Beverley Athletic Club and the Humberside Athletic Network.
Beverley Athletic Club already organises the hugely successful Beverley 10k which brings hundreds of runners and spectators into Beverley every year so with that track record the Beverley Mile should be a terrific event.
The Beverley Mile is great for:
• making our local community part of a huge national campaign to raise money and change lives
• promoting health and fitness through a fun sporting event
• raising the profile of local organisations supporting the event
The Beverley Mile will

• be open to anyone regardless of ability or age
• offer the opportunity to run, jog or walk 1, 3 or 6 miles
• include a mass warm-up with a local fitness instructor
• give every finisher a medal and a great sense of achievement
• promote local running groups and running clubs by giving out leaflets
As the nation celebrates the biggest ever year of sport, the entire country can join in the fun with Sport Relief 2012 from Friday 23rd to Sunday 25th March.
Over one million men, women and kids are expected to take part in the Sainsbury's Sport Relief Mile as they raise cash to change lives at home and across the world's poorest countries. And, with a whole weekend of top Sport Relief telly planned across the BBC, it's all set to be huge.
From David Walliams' Thames swim to Eddie Izzard's 43 marathons in 51 days, Sport Relief has a unique history of brave celebrities taking on gruelling physical challenges to raise cash and change lives. Sport Relief 2012 will be no exception with The BT Sport Relief challenges, a series of celebrity endurance feats.
Visit sportrelief.com to keep up with the latest news.
Reported by Kay Farrow