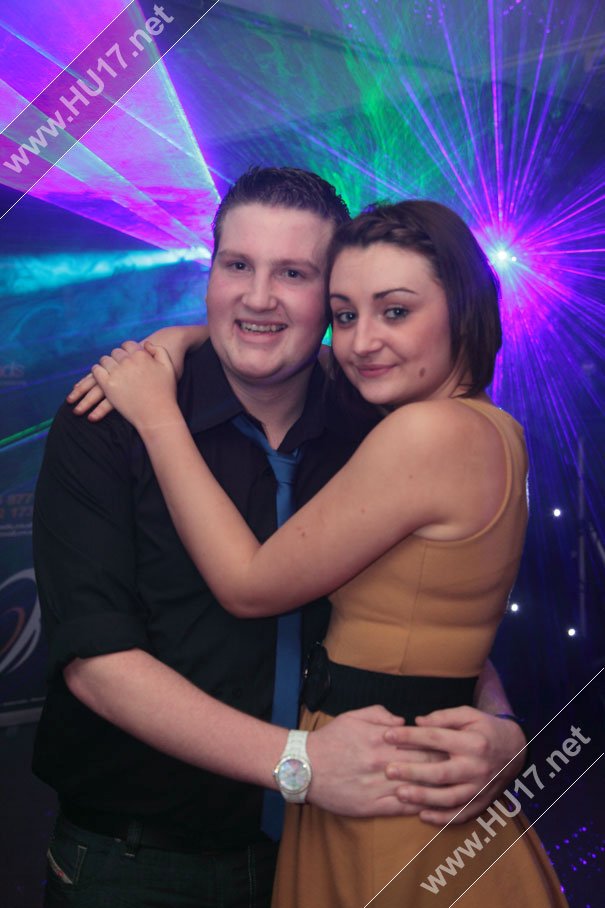 Luke Pardon was given a send-off by friends and family at Beaver Park.
Luke, who is 21 will leave Beverley next week as he takes up his role with The Light Dragoons in the British Army.
Luke said;
"I cannot wait, this has been a long time coming and I am glad the day has finally arrived."
"I will certainly miss Beverley and playing rugby with the lads on Saturday."
The Light Dragoons are primarily a reconnaissance (recce) regiment, who are the eyes and ears of the British Army.
Wherever the Army is deployed, in war and peace, the recce soldier is at the front, preparing the way for the rest of the force.
As a result, the recce soldier has to be a master of many roles. These can include scouting for information about the enemy or guiding fighter jets to their targets.
Luke's parents Stephen and Donna Pardon said;
"We are very proud of our son, and wish him the best of luck."
PICTURE: Luke Pardon with his friend and date for the evening Lauren Dickens