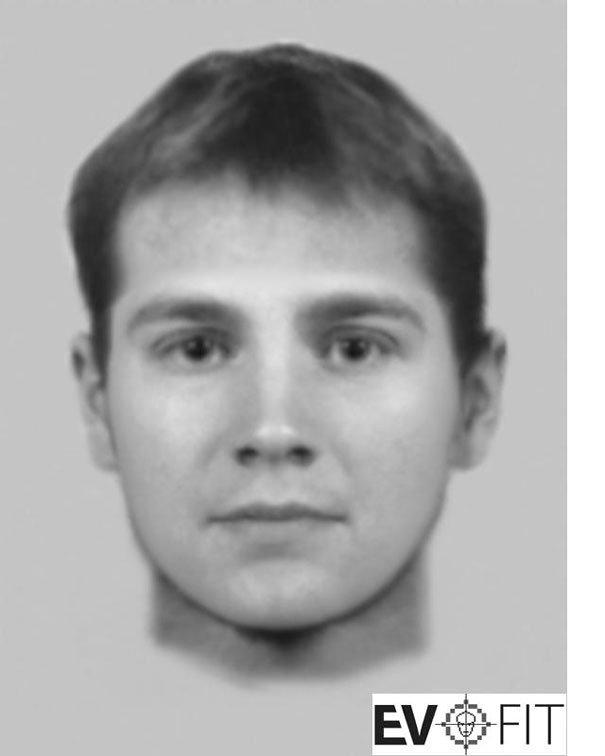 Humberside Police have released an EVO fit of a man they would like to identify following an alleged distraction burglary in Woodmansey.
Between 1730hrs and 1750hrs on Wednesday 14 December, a man called at a property on Scholefield Avenue in Woodmansey, Beverley and requested access to the property claiming to be a representative of the Water Board needing to check the water supply for evidence of sewage.
The occupier of the property, an elderly woman in her eighties, allowed the man in and, at his request, showed him to the upstairs bathroom allegedly to check the water supply.
Whilst engaged in conversation with the man as he turned on the taps in the bathroom, the occupier noticed another man coming out of an upstairs bedroom.
The two men left the property having been challenged by the occupier. Shortly afterwards the occupier discovered an amount of cash had been taken from the bedroom.
The description of the man, officers would like to trace is described as being in his twenties, of a small build, dark short hair and having a smooth complexion.
In addition to appealing for any information in connection with the burglary, Police would also like to remind house owners to be vigilant in relation to bogus callers. The following advice is particularly relevant as the festive season approaches and people are more likely to have gifts and items of value around the house:
When someone calls at your door and claims to be a company representative, offers to do repairs to your home, ask for urgent help, or, follow these simple steps to help protect yourself and your home from bogus callers.
LOCK: Keep your front and back doors locked, even when at home.
STOP: Before you answer, stop to think if you are expecting anyone. Check that your back door is locked and any keys are taken out. Look through the spy hole or the window to see who it is.
CHAIN: If answering the door, keep the bar or chain on while you are talking to the person on the doorstep. (when the door is shut and locked, leave the bar or chain off in case of an emergency.) Some bogus callers target older and vulnerable people saying they need help urgently. They may ask you to help them outside the house or ask to use a phone or request a drink. Only offer to help if you have someone with you. Don't worry if you choose not to help it is not rude or unfriendly.
CHECK: If someone who looks official calls at your door, always ask for and carefully check their identity card, even if they have an appointment. Do they look like the person on the card? Do their details match any prior correspondence? Close the door while you do this. If you are not expecting them and they don't show you an identity card, do not let them in until you have double-checked their validity.
ONLY LET THEM IN WHEN YOU ARE ABSOLUTELY SURE THAT THEY ARE GENUINE.
Anyone who may have any information in connection with this incident is asked to contact Humberside Police on the non emergency number 101 quoting log number 517 of the 14 December 2011 or Crimestoppers anonymously on 0800 555 111.