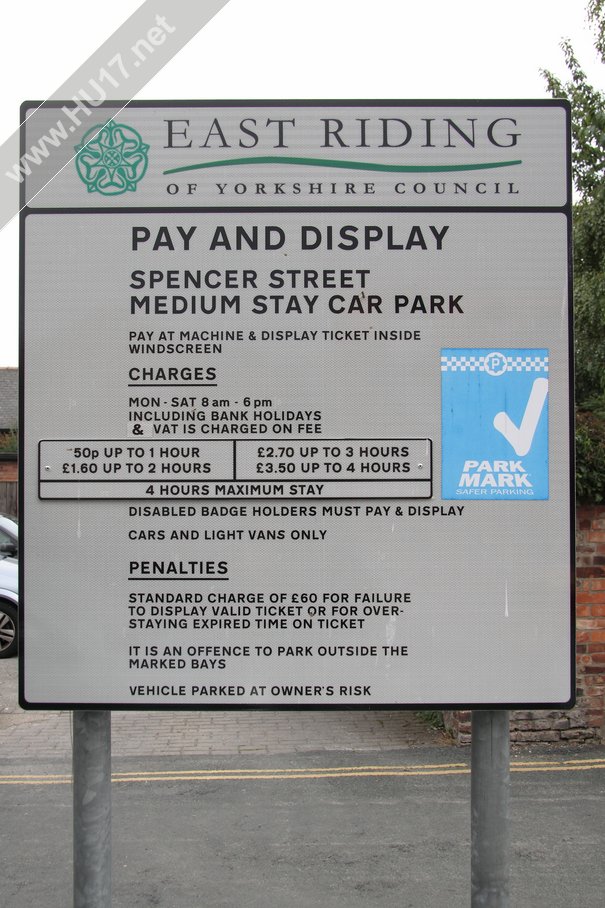 East Riding of Yorkshire Council's civil enforcement officers will be issuing dummy tickets for illegally parked vehicles across the East Riding from Wednesday, 26 October until 7 November.
The dummy tickets will inform motorists what they have done wrong and will include a letter informing them about civil parking enforcement (CPE), which is due to start in November.
No further action will be taken on offences committed during that period, but enforcement action will be taken after 7 November.
From 7 November the council will become legally responsible for parking enforcement – keeping the highways free moving, safe and available to all users – taking over the duties previously carried out by Humberside Police traffic wardens.
John Skidmore, head of the council's streetscene services, said: "The aim of issuing dummy tickets for a limited period is to raise awareness among motorists that the council will be responsible for keeping the highways clear of illegally parked vehicles, causing obstruction and congestion.
"This benefits us all, not least because it helps with road safety and reduces the adverse effects of illegal parking on the commercial viability of town centres.
"This exercise will also allow new staff to become familiar with the areas they will be working and to put into practice what they have learned."
Mr Skidmore said: "The only major change the public will notice is that instead of police traffic wardens enforcing parking restrictions, they will be council wardens.
"CPE will be self-funded through the income generated from on-street parking and from enforcement action so there will be no cost to council taxpayers."
The council has already stated that it will not be implementing new parking restrictions as it believes those currently in place are adequate. The council has taken over responsibility for enforcing parking restrictions after the decision by Humberside Police to withdraw its traffic warden service.
For further information about CPE, visit www.eastriding.gov.uk/roads-streets-transport/parking/civil-parking-enforcement