Hodgsons FC now have control over their own destiny after thumping Inter Charter 6–3 at Longcroft this afternoon.
The Tanners never looked in any trouble in this game with Steve Grantham giving the home side the lead within the first ten minutes.
Danny Cartwright added a further two goals as the Tanners blasted their way to a three goal lead at half time.
Inter pulled one back after the break but the game was effectively sealed after Ben Daniels headed home twice from skipper Paul Silvester's long 'Delap' style throws.
Inter pulled a further two goals back before Tanners' substitute Daniel Atkinson came off the bench to finish from less than a yard out.
Hodgsons FC manager Lee Hastings said;
"Next week is a massive game in the context of the season but also for the club. A win at home against North Cave and we are almost champions."
"We will be missing key players, Jolly Thorne is out due to boxing commitments and I will need to assess some of the knocks the lads picked up today."
Final Score: Hodgsons FC 6 Inter Charter 3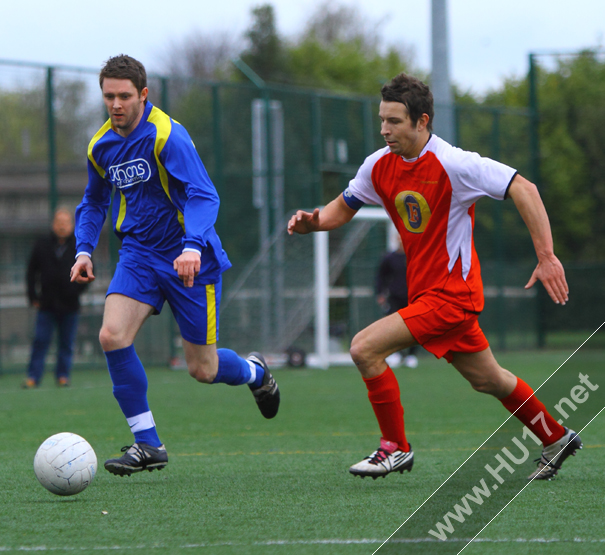 HU17.net Picture Gallery: Click on the thumbnail picture below to enlarge the image to full size
HU17.net Picture Gallery: Click on the thumbnail picture below to enlarge the image to full size