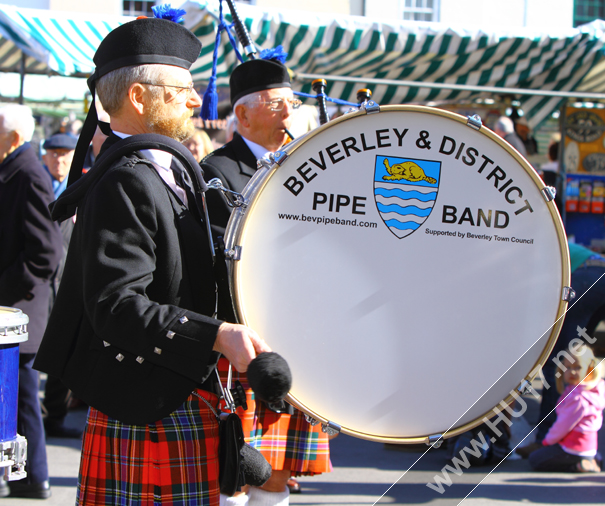 On Saturday 19th March The Beverley and District Pipe Band played in Saturday Market Place at 11am and 1pm to help raise funds for The Multiple Systems Atrophy (MSA) Charity.
The sun shone on the rightous as shoppers stopped to listen to the band and gave generously as they enjoyed the day in Beverley Town centre.
Julian Thirsk will run the London marathon this year, in memory of his Dad Jim Thirsk, founder member of Beverley RUFC.
Jim died of Multiple Systems Atrophy in 1999 it's a disease not well known and there is no known cure. The MSA trust is working hard to bring the condition to peoples attention, so research can be done.
Thanks to those that made the day:
Barbara, Jims widow for keeping Fred and David busy with admin tasks. The Band and helpers for giving up their Saturday. The Rose and Crown Team for allowing us the use of their car park and serving up a lovely lunch.
The East Riding of Yorkshire Council licencing team for aiding and abetting with the paperwork. Last but by no means least the people of Beverley for showing their support.
HU17.net Picture Gallery: Click on the thumbnail picture below to enlarge the image to full size
HU17.net Picture Gallery: Click on the thumbnail picture below to enlarge the image to full size