Hodgsons FC claimed another three championship points as they beat Kingburn FC 3 – 0 in the Humber Premier League Division 1.
The first half was nothing special however the Tanners did look the most likely to score as they created chances but Adam Foster,Daniel Atkinson, Danny Cartwright and Paul Silvester were all unable to convert.
All the games goals came in the second half with Paul Silvester, Rob Northern and Jordan Dexter all on target for the Tanners.
The win extends the Tanners lead over North Cave at the top of the table to fifteen points though Cave have five games in hand on Hodgsons FC.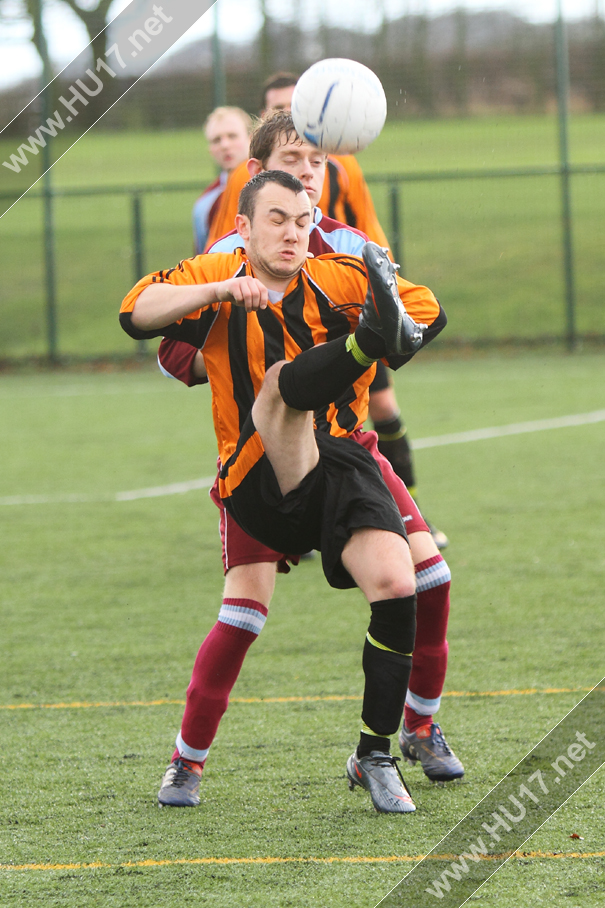 HU17.net Picture Gallery: Click on the thumbnail picture below to enlarge the image to full size
HU17.net Picture Gallery: Click on the thumbnail picture below to enlarge the image to full size